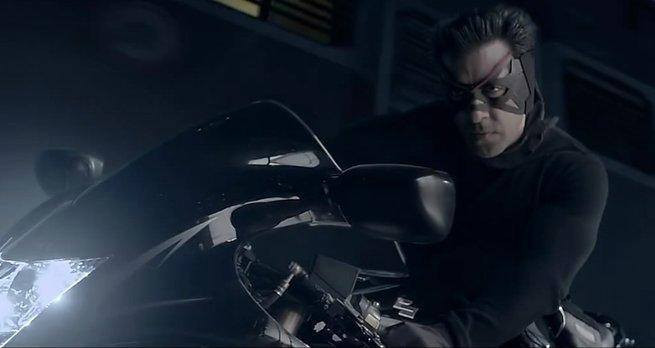 Salman Khan is going that extra mile to make sure that his upcoming movie Kick turns into a mega blockbuster.
The Dabangg star is working on a secret 'musical surprise' for his action-thriller movie Kick, which is slated for an Eid release, the Indian Express reported.
The Indian superstar is back in action after his previous movie Jai Ho's above average performance and is all set to surprise his fans with a special Eid gift.
"I can't reveal what surprise is in store for you but I can promise you that there is a great surprise from Salman bhai to all his fans and you all will love it. But at the moment it is very difficult for me to say anything," music composer Himesh Reshammiya was quoted by various sources as saying at an event in Mumbai.
Reshammiya also teased that the Jai Ho star will make his fans 'happy' after the movie's release.
"But definitely before Eid you all will get a very big musical surprise from Salman bhai and you all will be more than happy," he added.
Khan is playing a masked super thief named 'Devil' in the Sajid Nadiadwala directed action-thriller movie. The Kick trailer has already become a nationwide sensation for its high-octane action sequences and had gone viral on Youtube.
The epic box office battle between King of Bollywood Shahrukh Khan and Salman Khan is all set to begin as the Chennai Express star too is planning thunderous marketing strategies to promote his comedy drama Happy New Year starring Deepika Padukone.

While the Dabangg star's movie trailer has garnered rave reviews from critics and fans, Shahrukh has made his most awaited movie a well kept secret and has kept fans waiting for its trailer release.
The Chak De star, best known for his unique marketing strategies, plans to have a series of exceptional events to promote his upcoming movie as he will be facing a tough challenge from Salman's Kick, which will release on June 29.
Below is the trailer of the movie Kick.