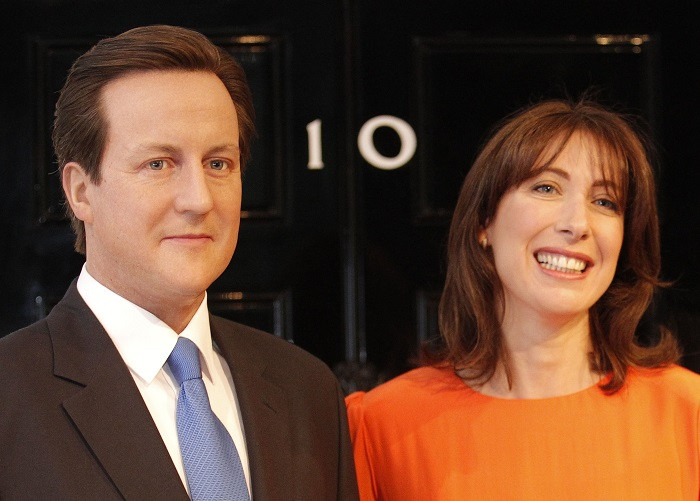 Samantha Cameron has regularly been feeding breakfast to homeless people at a shelter in London for years, the prime minster has revealed.
David Cameron said his wife volunteers at homeless charity The Passage, an organisation which feeds around 200 people a day in central London.
Cameron made the revelation during a live interview with Phillip Schofield, who is taking part in a 24-hour TV marathon for ITV's Text Santa charity appeal.
He said: "I think one of the best things people can do, if you have got some skills, is to just try and transfer those skills on to people who haven't had all the opportunities and maybe the education that you have had."
Mick Clarke, the charity's chief executive, confirmed Samantha has been volunteering at the charity "for many years", giving around 90 minutes of her time at every visit.
The Camerons were photographed helping in The Passage kitchen in 2010, but this is the first time it has been publicly revealed Samantha still volunteers there.
He added: "The Passage is all about ending homelessness for those who use our services and we simply could not deliver the diverse services we provide without volunteer support.
"The Passage has a 4:1 volunteer to staff ratio. The Passage has helped many people get back on their feet and end their homelessness, including helping over 2,000 people into employment."