Samer al-Issawi is reported to be on the verge of death after going on hunger strike in an Israeli prison but this form of protest, stemming from illegal and questionable detentions, is sadly a recurring phenomenon under the Israeli government.
Issawi was sentenced to eight months by a Jerusalem magistrates court, meaning that he has a month left of his current sentence to serve because of the time he has already spent behind bars.
Shireen Issawi and Addameer, a Palestinian human rights group, confirmed that Issawi had vowed to continue with his hunger strike.
The term "hunger strike" comes with heavy baggage attached, evoking the IRA protests of 1981, Gandhi's protests against British colonial rule of India, and more recently, the Palestinian mass hunger protests of 2012.
This form of non-violent protest is usually undertaken with specific objectives in mind, namely policy change, but is also successful in summoning feelings of guilt in the oppressor triggering consequent socio-political concessions.
Seeing as administrative detention is a complex web of laws and humanitarian rights, it is fitting to point out that prolonged administrative detention is ultimately a breach of Article 9 of the International Covenant of Civil and Political Rights.
"Everyone has the right to liberty and security of person. No one shall be subjected to arbitrary arrest or detention. No one shall be deprived of his liberty except on such grounds and in accordance with such procedures as are established by law," says the document.
"Anyone who is arrested shall be informed, at the time of arrest, of the reasons for his arrest and shall be promptly informed of any charges against him," it adds.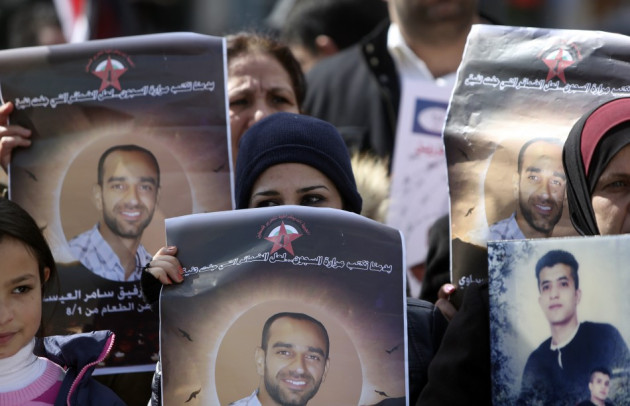 The court's decision comes after years of questionable and illegal practices inflicted on the Palestinian.
Al-Issawi has been on a hunger strike for 212 days to date at an Israeli prison in protest at his administrative detention.
"He is chasing death. My brother is in serious danger" said al-Issawi's sister Shireen.
In October 2011, al-Issawi was released during the exchange of 1027 Palestinian prisoners for Gilad Shalit.
However, his freedom was short-lived, as he was arrested again in July 2012 for allegedly violating the terms of his release.
Al-Issawi's hunger strike became his tool, message and only means of pushing Israeli authorities to act after being detained under dubious circumstances with no proof or a clear trial.
After all this time, his actions clearly prompted the Israeli authorities to either to release him or to charge him with a formal crime in accordance with international law.
Israel has continued to defy international law, by detaining prisoners under administrative detention, where Palestinians are held without a solid charge or trial.
According to The Israeli Information Center for Human Rights in the Occupied Territories (B'Tselem), by December 2012 there were 178 administrative detainees - a figure that has decreased gradually when compared to January 2003 where there were 1,007 prisoners who were charged unlawfully.
Amnesty International has been critical of this procedure, claiming that "they [Palestinians] are routinely interrogated without a lawyer and, although they are civilians, are tried before military not ordinary courts."
In addition to these blatant violations, Israel places severe restrictions on family visits to the detainees which are only heightened by the difficulty of civilian movement from Gaza into Israel since the implementation of the Gaza blockade.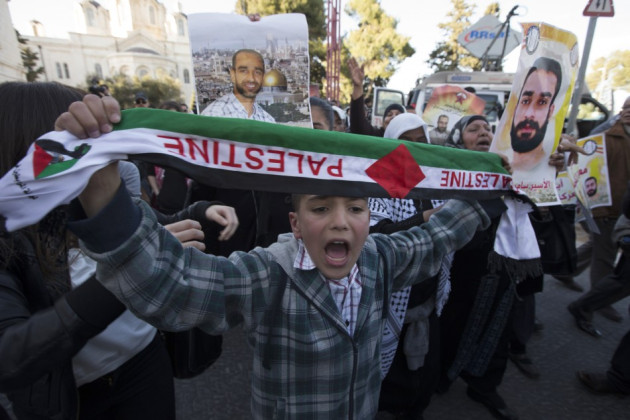 On 21 February, more than 1000 Palestinians marched to Israel's Ofer military prison in protest of administrative detention and support of the detainees on hunger strike. The protests were fuelled by the Israeli High Court of Justice's refusal to allow a petition from Ayman Sharawna who is also on hunger strike.
The petition aimed at "annul[ling] clauses in Israel's military order that permit freed prisoners to be returned to prison to serve out the remainder of their full term, even if the evidence against them is secret and is not heard by a panel of military judges."
Israel cannot afford to let him die as a result of his hunger strike, which he will continue to do, for simple reasons.
The public has been made aware of Issawi's case - to let Issawi die would only result in highlighting the illegality of administrative detentions undertaken continuously by Israel.
Unless Israel concedes to the demands of the detainees on hunger strike and adheres to international law, Palestinian detainees will continue to use hunger strikes as a form of silent yet exceedingly powerful protest.
Nadin Rayya is a journalist at IBTimes UK and holds a degree in politics and international studies and a masters in media communications.