Apple HomeKit Lets Siri Control Your Heating, Lighting and Everything Else in Your Home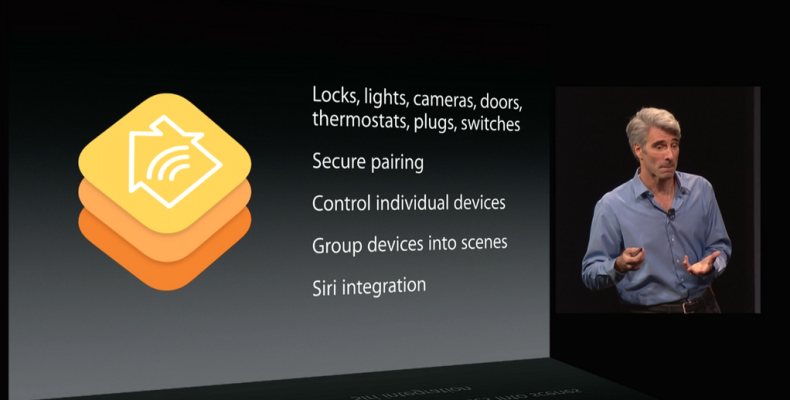 Apple has launched HomeKit, a platform which developers will be able to use to better connect smart devices around your home.
HomeKit was launched as part of iOS 8 with Apple saying it will let your smart home accessories "connect seamlessly to better manage your home."
HomeKit is a common protocol which includes secure pairing and the ability to easily control individual or groups of devices throughout the house, including integration with Siri.
Craig Federighi, Apple vice president gave an example on stage at the company's annual developer conference on Monday that you could tell Siri you are "going to bed" and it would dim the lights, lock your doors, close the garage door and set the thermostat.
One of the most prominent smart device manufacturers, which already works with the iPhone, is Philips, whose Hue connected lightbulbs are on sale through Apple's stores.
Excited
"We are excited to be part of the next step in making home automation a reality, in a safe and integrated way," said Eric Rondolat, CEO of Philips Lighting. "HomeKit will allow us to further enhance the Philips Hue lighting experience by making it simpler to securely pair devices throughout the house and control them using Siri."
The move into home automation by Apple was widely expected as the company will be keen not to lose too much ground to rivals like Apple and Samsung.
Google's recent acquisition of Nest was seen as a major statement by the company about its future plans in the area, and it was last week linked with the Wi-Fi security camera company Dropcam.
Samsung, along with LG, produces its own home appliances, such as fridges, ovens and washing machines which this year have been given the ability to communicate with your smartphone, allowing users to turn them on or off remotely.
Apple hasn't given much detail about the specifics of the HomeKit program, though as WWDC continues this week more details about what it will and won't allow users to do will become clear.