Samsung has confirmed that it will announce a Galaxy S3 'mini' in Germany on 11 October, and it will feature an iPhone 5-rivalling 4in screen.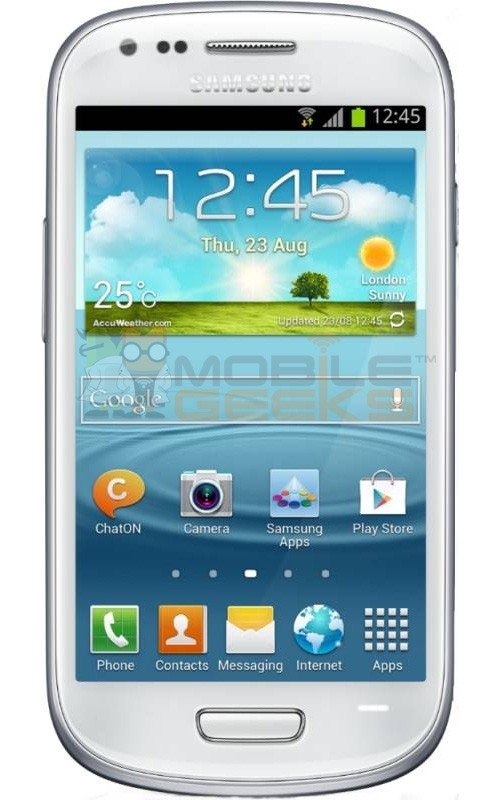 UPDATE:
German wesite MobileGeeks claims to have a leaked image of the Galaxy S3 Mini, along with a spec sheet detailing a 4in AMOLED display with a resolution of 800 x 480, a 1GHz dual-core processor, 5-egapixel camera, 16GB of storage witrh a microSD card slot to add more, Adroid 4.1 Jelly Bean, NFC and a 1500 mAh battery.
If these specs are accurate, then the Galaxy S3 Mini won't quite be the iPhone 5 rival we had hoped for, but will offer a decent member of the Galaxy family, with the newest version of Android, to consumers who find the regular S3 too large and/or expensive. MobileGeeks claims the S3 Mini will cost €399 (£321).
Original story:
Samsung's head of mobile communications, JK Shin, has said that a smartphone with a four inch display would be revealed at a media event on Thursday.
"We'll be launching a 4in Galaxy S3 on the 11th in Germany," Shin said. "There's a lot of demand for a 4in screen device in Europe. Some call it an entry-level device, but we call it 'mini'."
An invitation was sent out last week, inviting German press to Samsung's flagship Frankfurt store for an announcement, and now we know that it will be a scaled-down version of the hugely successful Galaxy S3.
Measuring 4.8in, we thought the S3 was a little too large for a smartphone when we reviewed it, as it cannot be used comfortably in one hand.
Despite our humble opinions, the S3 went on to be incredibly popular, putting more than a dent in the dominating iPhone - so much so that Apple was pressured into upping it's screen size from 3.5in to 4in for the iPhone 5.
Apple now claims that 4in is the perfect size for a phone, and shows how it can be used one-handed in a TV commercial, but now Samsung is set to offer a very close competitor.
If the Galaxy S3 Mini can pack the power of its full-size brother into a smaller design and a lower price, then we think Samsung will undoubtedly be on to a winner - although battery life could be a concern.
And if the Mini is seen as an iPhone 5 rival, then all it takes is for Samsung to say the full-size S3 is even better and consumers will start to rank Samsung's flagship above the best Apple has to offer.
There's no word yet on specs, but we would imagine the S3 Mini to have a dual-core processor, 1GB of RAM and storage from 16GB, meaning it will clearly sit one step below the flagship S3 and mammoth Note 2.