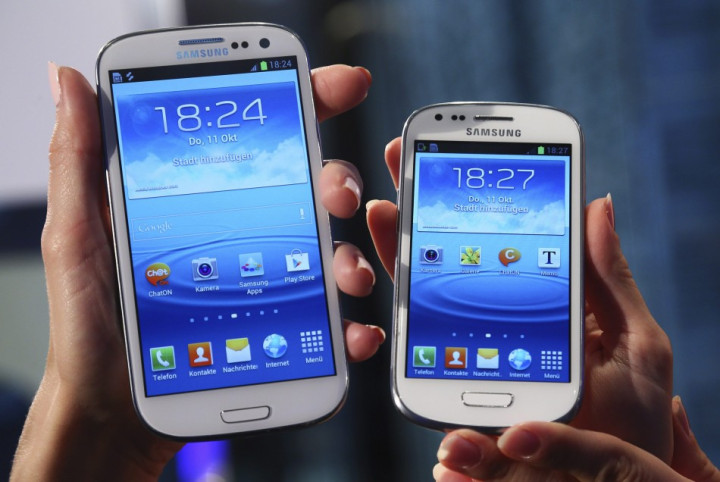 Apple is seeking to add six more Samsung products, including the popular Galaxy Note II and Galaxy S3, to its multi-billion dollar patent lawsuit against the South Korean electronics giant.
In its latest filings with the San Jose federal court, Apple is seeking to ban sales of the Galaxy Note II, Jelly Bean-run Galaxy S3, Galaxy Tab 8.9 Wifi tablet computer, Galaxy Tab 2 10.1, Rugby Pro and the Galaxy S III mini. The iPhone maker is specifically targeting Samsung products running the new Jelly Bean and Ice Cream Sandwich versions of Google's Android operating system.
"Apple has acted quickly and diligently to determine that these newly released products do infringe many of the same claims already asserted by Apple, and in the same way that the already-accused devices infringe," the company said in its filing.
Earlier, Samsung filed a request to include Apple's iPad Mini, its fourth-generation iPad, and its fifth-generation iPod Touch in the patent case between the electronics giants.
In the second patent suit between the companies, set for a hearing in 2014, Samsung has targeted Apple's iPhones, iPad and iPod Touch devices, while Apple filed patent claims against more than 20 Samsung devices.
In an earlier lawsuit, Samsung was found to infringe six Apple patents and the court awarded Apple $1.05bn (£655m) in damages. Another hearing in the case is scheduled on 6 December. In the hearing, Apple will look for a permanent US sales ban on eight Samsung smartphone models and the Tab 10.1 tablet computer, while Samsung will try to throw out the earlier verdict, based on claims of juror misconduct.
Earlier, Samsung won a court order to access the terms of a global patent lawsuit settlement between Apple and HTC. The terms are expected to help Samsung in its legal battle against Apple.
Samsung is the world's leading maker of mobile devices, with a market share of 22.9 percent in the third quarter of 2012, according to IT research firm Gartner. Apple's global market share was 5.5 percent in the third quarter.
About 72 percent of mobile devices sold during the third quarter used Google's Android operating system, while Apple's iOS claimed about 14 percent.