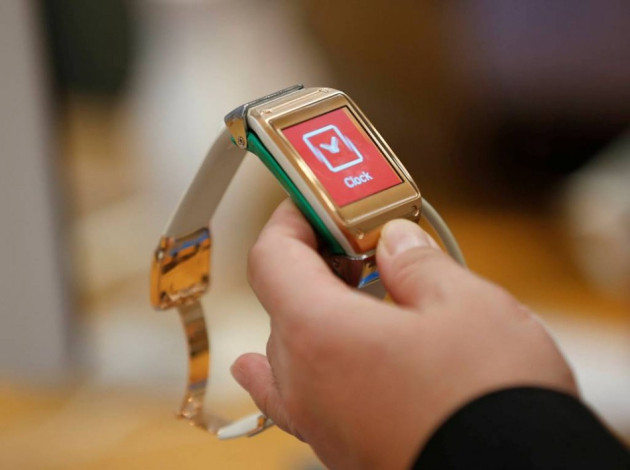 Samsung Electronics promised to increase shareholder returns, invest in new technology and improve marketing to overthrow technology giant Apple in the tablets market at a rare analyst briefing in Seoul, convened to boost its wilting stock price.
The world's leading maker of mobile-phones, sitting on a $50bn (£31bn, €37bn) cash pile, also said it is scouting for potential acquisition targets that can strengthen its technological edge.
Speaking at the first analyst meeting in eight years, president and chief financial officer Lee Sang-hoon said Samsung would "put more emphasis on shareholder return" and that the 2013 dividend payout would be around 1% of the company's stock price, up from 0.5% in 2012.
Shareholders have accused Samsung of hoarding cash. As such, the company plans to review its shareholder return policy every three years to account for changes in business conditions, Lee added.
Samsung's share price finished 2.29% lower to 1,451,000 won in Seoul and has dropped 4.66% so far this year.
"Our management view is that our product valuation multiple does not truly reflect our earnings growth and leadership position in the IT industry," Lee told the gathering of analysts.
"I know we have been somewhat conservative in M&A but it may be different in the future. Based on this, I don't believe the current level of net cash balance is excessive," Lee added.
Meanwhile, the head of the mobile division, JK Shin emphasised Samsung's ambition to oust rival Apple from the top of the tablet market as the firm seeks to become the "most beloved company in mobile".
Samsung commanded a 35.2% market share of the global smartphone market in the July-September quarter, as against Apple's 13.4% share.
However, the South Korean firm trails Apple in the tablet business. Samsung had a 20.4% share of the tablet market in the third quarter while Apple enjoyed a 29.6% share, according to IDC data.
Samsung Smartphone Sales On The Wane
While Samsung posted record quarterly profits for the three months to September, there were some indications that its dominant smartphone business could be slowing.
The slowdown in growth is likely due to smartphone saturation in developing markets. While sales of its flagship Galaxy S4 may have waned, it has been able to bolster its balance sheet with sales of what Samsung calls "mass-market models" such as the year-old Galaxy S3.
Samsung also quoted intensifying competition in the smartphone and tablet markets as another factor for stagnating growth, particularly in the high-end where Apple recently launched the iPhone 5s and iPhone 5c smartphones, and the iPad Air and Retina display iPad mini tablets.
Meanwhile, Samsung investors remain a disappointed lot. Returns dropped to their lowest in five years in 2012, with shareholders receiving just 5.1% of profit that year, as against a 15.8% payout in 2007 when Samsung last purchased shares in the market.