On Tuesday evening, it seemed as if a rational and calm resolution to the worldwide legal battles between Apple and Samsung was at least now a possibility.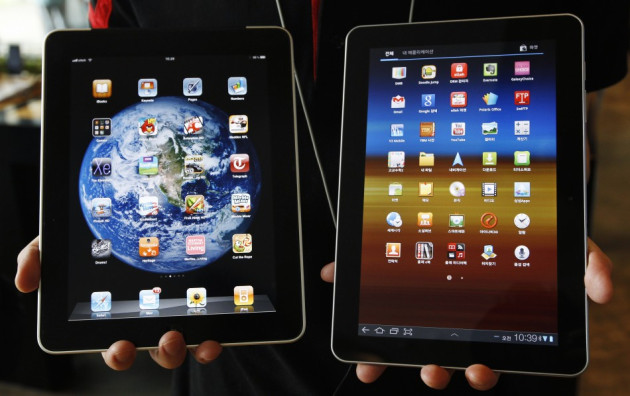 The two technology giants had agreed to take part in face-to-face talks which would see Apple CEO, Tim Cook and Samsung CEO, Gee-Sung Choi meeting in a Californian courthouse to thrash out their disputes.
However, just two days later Samsung has asserted eight new patents against Apple and we seem to be nno further down the road to resolution than before Tuesday's agreement. This was in response to a federal lawsuit Apple filed against the South Korean manufacturer in February in the Northern District of California - its second in that jurisdiction.
Samsung has answered the Apple complaint as well as making the eigth infringement counterclaims, which include five patents originally applied for by Samsung and three which were acquired from elsewhere, including Hitachi.
Samsung's complaint also says the company showed detailed explanations of the infringement in relation to two of the patents to Apple as far back as October 2010.
Apple and Samsung are fighting legal battles in nine different countries around the world, and it had been hoped that the mediated negotiations the companies agreed to earlier this week could see a swift and (relatively) painless end to the matters.
Samsung has continually made counterclaims against any Apple attack and with Samsung holding a warchest of around 30,000 patents in the US alone, it is not that surprising to see them making these counterclaims.
Florian Meuller, patent expert, says on his Foss Patents blog: "[Samsung] has from the outset of its dispute with Apple demonstrated its belief that a good offense is the best defence. So far, none of Samsung's infringement claims against Apple has succeeded anywhere on Earth, despite efforts in nine different countries, but Samsung keeps on fighting."
Back in January the European Commission announced it would be launching a full-blown investigation into Samsung's abuse of FRAND-pledged patents. FRAND (free, reasonable and non-discriminatory terms) relates to those patents which are essential for a technology, such as a mobile phone, to work, and have been established by a regulatory organisation, in this case the European Telecommunications Standards Institute (ETSI). It means the company which owns these patents cannot exploit them.
A full list of the eight patents involved is detailed on Meuller's blog. They relate to products such as the iPhone 4, iPhone 4S, all iPads and iPod touchs.
The patents range from very broad ones like US Patent No. 7,577,757 which relates to a "multimedia synchronization method and device," to more specific ones like US Patent No. 6,292,179 which relates to a "software keyboard system using trace of stylus on a touch screen and method for recognizing key code using the same."
So there seems to be no end in sight for the biggest patent battle in the history of the wireless devices industry. With legal battles raging in nine countries and Samsung willing to fight back at every turn, it seems the discussions between Cook and Choi could be very interesting.