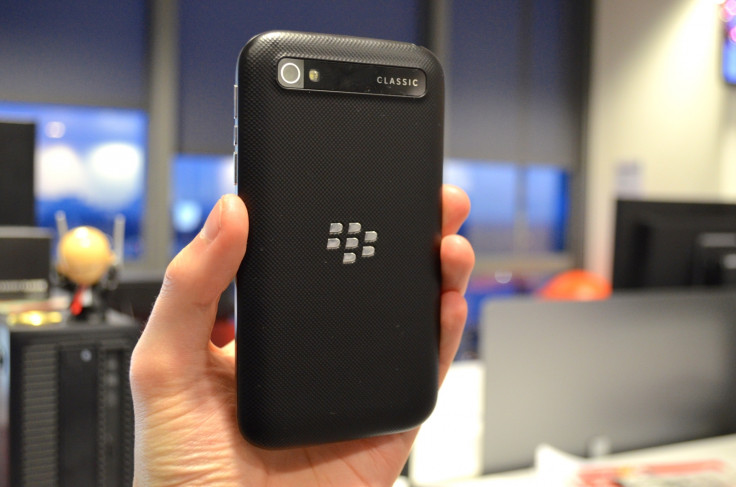 Samsung and BlackBerry have denied media reports that the Korean electronics major has offered to buy the Canadian smartphone maker.
Reuters, citing a person familiar with the matter and documents related to the offer, earlier reported that Samsung offered as much as $7.5bn (£4.9bn, €6.4bn) to buy BlackBerry. Samsung proposed a range of $13.35 to $15.49 per share representing a premium of 38% to 60% over BlackBerry's then trading price.
Reuters added that executives from the two companies, which are working with advisers, met last week to discuss a potential transaction.
The news led to a 30% surge in BlackBerry's stock — the biggest gain for the company since 23 December 2003.
The report is "groundless," Samsung said in an e-mail sent to Bloomberg.
"BlackBerry Limited is aware of certain press reports published today with respect to a possible offer by Samsung to purchase BlackBerry. BlackBerry has not engaged in discussions with Samsung with respect to any possible offer to purchase BlackBerry," the Canadian company said in a statement.
"BlackBerry's policy is not to comment on rumours or speculation, and accordingly it does not intend to comment further."
Following the statement, BlackBerry shares shed their earlier gains.
Canadian newspaper Globe and Mail separately reported BlackBerry has rejected a number of takeover offers in recent months as its board and largest investor rely on the company's restructuring strategy that would deliver greater shareholder value.
Having been a major player in the smartphone market, BlackBerry lost most of its market share to rivals including Samsung and Apple. The company is currently undergoing a restructuring under CEO John Chen.
In November, BlackBerry announced a high-profile security partnership with Samsung, combining the strengths of BlackBerry's security platform and Samsung's own security software for its Galaxy devices.