If the huge 5in Galaxy S4 or 5.5in Galaxy Note 2 smartphones aren't big enough for you, then help is at hand with the 6.3in Samsung Galaxy Mega, which goes on sale in May.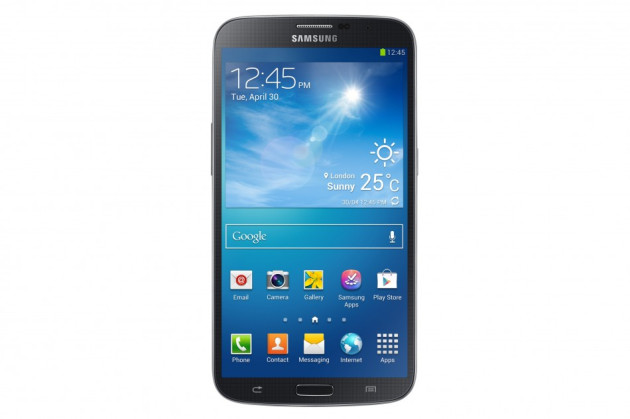 The enormous smartphone has a 6.3in HD display (although we don't yet know the screen resolution) and shares its design with the Galaxy S4, which is due on sale later this month.
Arriving in the UK and Europe from mid-May, the Mega 6.3 is powered by a dual-core 1.7GHz processor with 1.5GB of RAM and the smartphone comes with either eight or 16GB of internal storage, with the option of increasing this by 64GB via microSD card.
Taking Samsung further into the so-called 'phablet' market, where the line between smartphone and tablet is increasingly blurred, the Mega offers features also seen on the Galaxy Note 2 to take advantage of that huge screen, although there is no S-Pen stylus with the Mega.
There's split screen functionality so you can run two apps at once, such as Messages and Email, along with the ability to watch video in a small window, leaving the rest of the user interface active behind it.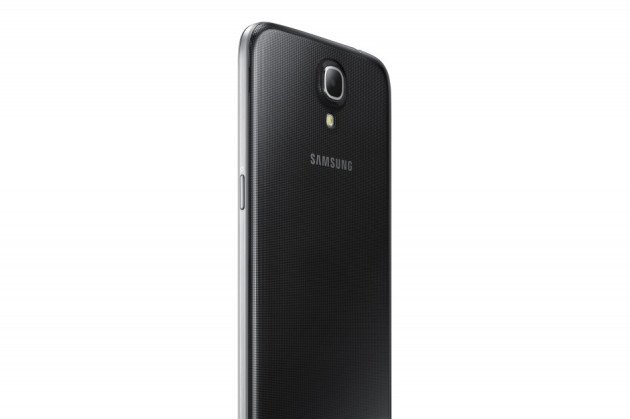 Like the Galaxy S4, the Mega 6.3 has an infrared blaster to take control of compatible televisions and home entertainment systems, along with Group Play, which lets you share content with up to eight Samsung devices on the same Wi-Fi network, and finally Samsung Link, which streams media from the Mega to your computer or connected TV.
Another feature borrowed from the flagship S4 is Air View, which lets you control the phone by hovering your finger over the screen. For example, hovering a finger over a folder will show thumbnails of its contents without needing to fully open it.
Inside, the Mega 6.3 gets LTE 4G connectivity and a huge 3,200 mAh battery, more than twice the size of an iPhone 5's battery.
Around the back, Samsung has installed an 8-megapixel camera (as seen on the Galaxy S3 and Note 2) and there's a 1.9-megapixel camera on the front for video calls and self-portraits.
The Mega 6.3 will come with Android 4.2 Jelly Bean, covered by the latest version of Samsung's love-it-or-hate-it TouchWiz user interface.
Samsung says the Mega will go on sale in the UK from mid-May and will be sold at the Samsung store at Westfield Stratford City, as well as through all major operators, although we are yet to hear from them or Samsung regarding a price for the plus-sized phone.
Samsung also announced the slightly smaller Mega 5.8 this week, but confirmed this model will not be coming to the UK.