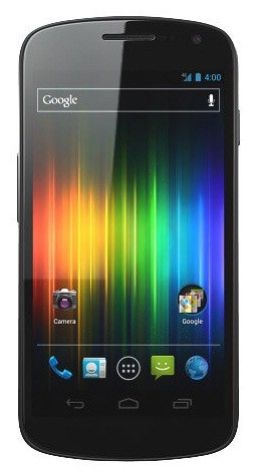 The User Agent Profile (UAProf) of a Samsung device coded GT-i9260 - reportedly the successor to the Galaxy Nexus (GT-i9250) - has been leaked. Assuming the details are true, Samsung's new device will feature a display resolution of 720 x 1280 pixels - similar to the screen resolution of the Nexus. It will have what has been called an ARM11 processor - the same one used in HTC's Dream and now in Nokia's 880 PureView. However, it is unlikely the leaked source means the same processor. It could be ARM's Cortex-A11 they are referring to; the Galaxy Nexus has a TI dual-core 1.2 GHz Cortex-A9 CPU.
There are also leaks, although far more inconclusive, about potential names, with one being Galaxy Premier; the alternative, of course, is the more staid Galaxy Nexus 2. An earlier SamMobile report released what they claimed was a list of key specifications and identified the GT-i9260 as Galaxy Premier. However, that report soon drew significant criticism because it appeared Samsung were going to equip the new Nexus with a very outdated MSM7227A-1 Turbo Single 1GHz processor but offer Android 4.1 (Jelly Bean).
However, that report, taken for identifying the name of the device, coupled with an earlier SamMobile article talking about key specs, may make more sense. A note published 10 days before that suggest a Tubro Single 1GHz processor for a 2012 smartphone indicated a 1.5GHz dual core A9 processor for a GT-i9260 named Nexus... a more sensible rumour. That report indicated upgraded front and rear cameras (from five megapixels to eight for the rear-facing unit and from 1.3 megapixels to 1.9 megapixels for the front) and provision for an SD card, which the Galaxy Nexus does not have.