Samsung Galaxy Note 4 Features Leaked: New Note to Sport 2K Display
Galaxy Note 4 expected to be waterproof like Galaxy S5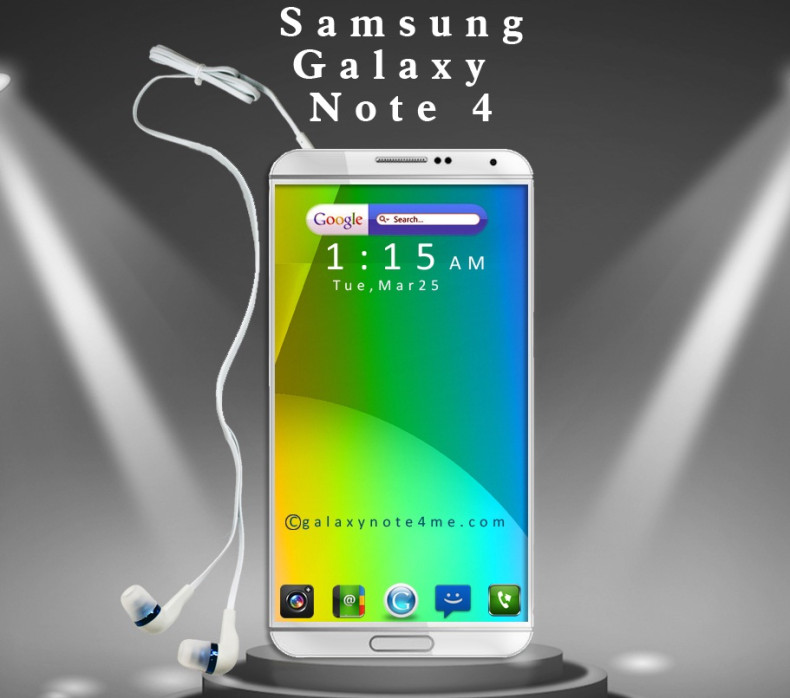 With Samsung's new Galaxy S series smartphone set for a global roll out, rumours have started doing the rounds about the company's upcoming flagship of the year, the next generation Galaxy Note.
While Samsung's Galaxy S series dominates the world smartphone market, its Note lineups have also gained a fair amount of popularity since the release of the first generation Galaxy Note in 2011.
The South Korean mobile manufacturer unveiled the third generation Galaxy Note at its Mobile Unpacked event on 4 September last year at the IFA trade show in Berlin. The market release followed later that month.
Even though the Galaxy Note 3 is yet to complete its one year cycle, reports have already started hitting the web revealing new details about its successor. Besides, it is easy for one to safely assume the features of the next Note, otherwise known as the Samsung Galaxy Note 4, by just looking at the newly launched Galaxy S5.
While there is no official word so far, the Japanese site CNMO has managed to provide a sneak peek of the features of the Galaxy Note 4. According to it the new Note will sport an impressive 2K display with resolution measuring 2560 x 1440 pixels, exceeding the Galaxy S5 resolution of 1920 x 1080 pixels. Although the report also hints at a 4K display, a 2K resolution seems more plausible. This is because a 4K resolution on a 6in display will be too much.
Like the Galaxy S5, the upcoming Galaxy Note 4 is expected to be a waterproof device, adds Redmond Pie. Besides, Samsung is expected to use a powerful System-on-Chip for the Note 4. The device could either have a faux-leather covering like the Galaxy Note 3 and other Galaxy tablets or, sport the dotted finish of the Galaxy S5.
There is no information about the release of the Galaxy Note 4, but keeping in line with tradition, an announcement at this year's IFA event is highly likely.