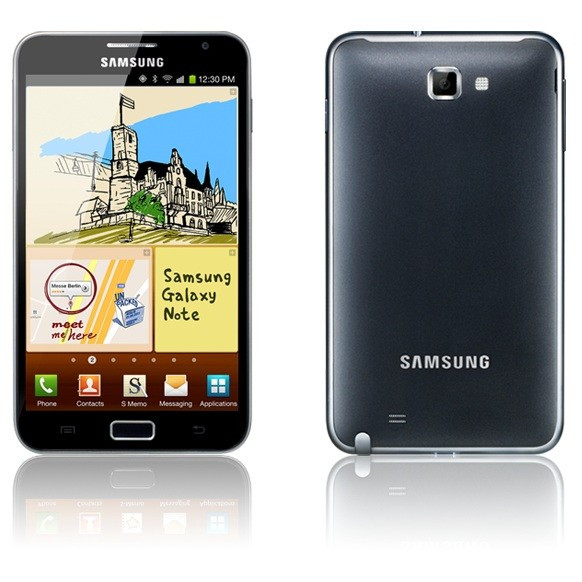 Samsung's plus-sized beauty the Galaxy Note is reportedly set to get a make-over, with new pics suggesting the device will soon be available in pink.
GSM Arena reported on Friday that an unnamed industry insider had confirmed that Samusng would be looking to make the male orientated smartphone turn some ladies heads, slapping a coat of Berry Pink over the Note.
Unfortunately for the overly romantic - and paid - gentleman looking to surprise their special someone with the new pink goliath this Valentine's, GSM Arena's source confirmed that the device wouldn't hit stores for some time. Specifically, the insider suggested the device wouldn't launch until week nine of 2012 - placing the unit's release towards the end of February.
Unveiled by Samsung in October 2011, though not packing the frosty Ice Cream Sandwich goodness of its Samsung-born sibling, the Galaxy Nexus, the Note does house a number of unique selling points, chief of which is its gargantuan size.
The Note is, for lack of a better word, huge. Packing a 5.3 inch high definition Super AMOLED display, the device is one of the biggest smartphones out there - fans of skinny jeans beware, the device is so big packing it into your pocket is a feat of herculean strength.
As well as its titan-sized screen the Note also houses a few quirky features. The device comes with an "S Pen " - basically a stylus with sensors that help detect how hard the user is pressing on the screen.
The Note also contains a slew of "exclusive" apps designed for use with the S Pen. The apps listed include Soonr, OmniSketch, Zen Brush, ComicBook, and iAnnotate PDF -- all of which allow the user to draw on the screen or write notes using the S Pen.
Also, covering the basics, the note packs a sizable 1.4GHz dual-core processor, 8-megapixel camera and is available in both 16GB and 32GB versions.