Samsung will unveil the next generation Galaxy Note in August and will follow that with an October, a report on Korean news Web site MK Business News states.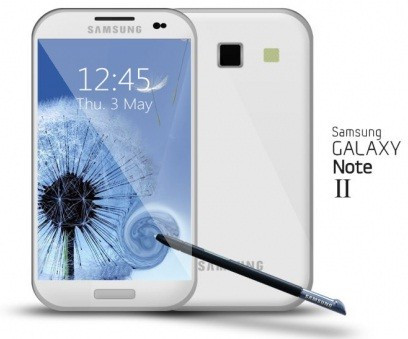 "Samsung will unveil the Galaxy Note 2 during the IFA 2012, a consumer electronics show held in Berlin, Germany in late-August. The new model will definitely come with 5.5in display but it is unclear as to what other features will be included," the source quoted in the Korean report said. The source further stated Samsung's plan for the October release was to rival the possible release of Apple's next-gen iPhone - the iPhone 5 - either in the same month or in September.
In terms of specifications, the Galaxy Note 2 is expected to run on the latest Android software - 4.1 (Jelly Bean). If it does, it will become one of only a handful of devices to ship with the Jelly Bean operating system; as of now, only the Google Nexus 7 has that privilege. The present Galaxy note was launched with Android 2.3 (Gingerbread) and is waiting for the Android 4.0 (Ice Cream Sandwich) upgrade.
Under the hood, the report suggests the next-gen Note could well pack an improved quad-core processor. This is contrary to an earlier IBTimes UK report which suggests we expected the device to be powered by a dual-core Exynos 5250 processor. The other point of contention has to do with the camera. The Galaxy Note ships with an eight megapixel camera, while the Note 2 could well come with a 12 or even 13 megapixel camera. Meanwhile, an unidentified source familiar with the development of the product said the second-generation Galaxy Note would not feature the Un-Breakable Plane (UBP) display technology. Instead, the source suggests that could be reserved the next product (after Galaxy Note 2).
Finally, the source had little concrete information on other matters, such as those related to battery capacity, RAM, storage options and wireless connectivity features.