As the release date for Samsung's Galaxy S3 approaches, there is a buzz surrounding the launch. The Korean giant has announced that it will launch Samsung Mobile PIN which will be the first European location to sell the Galaxy S3 in London starting 29 May.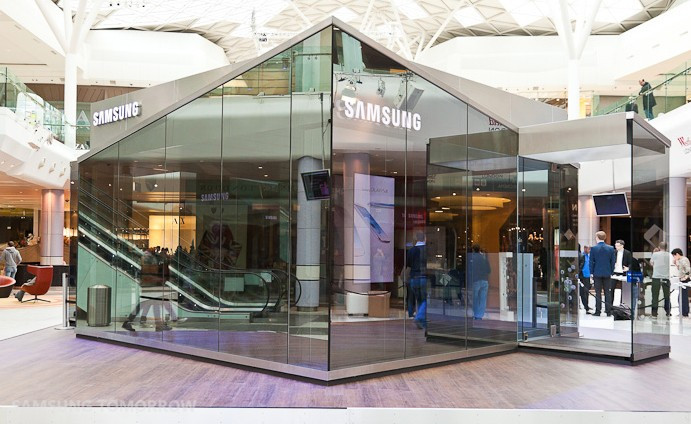 The first two Samsung Mobile PINs will open at Westfield Shephard's Bush and at Old Spitalfield's Market a day before the official release. Later, there will be two more PINs to be launched in Hyde Park and within the Olympic Park, according to Samsung Tomorrow. Customers will be able to try out its technology and Samsung solutions. The Samsung PIN shops are in glass-housed patterns which can be moved to any location. Their walls are made up of a two-way mirrored glass and the furniture has been designed perfectly to fit well in any location. Users can avail of the services of well trained staff, who will share their product information and provide demonstrations.
Marketing Strategy of Samsung
The Korean giant could be imitating Apple's popular "one more thing" keynote strategy, according to The Verge as pop-stores were seen in Australia before the launch of Apple's iPhone 4S. Samsung has already become the leader of Android smartphones in the first quarter of 2012. The launch of pop-up stores could entice plenty of customers which could be one of the best retail strategies of Samsung.
The Galaxy S3 has already been the most hyped smartphone in 2012. With the pop-stores that will be launched in London, the device is expected to make a big splash starting 29 May. The company has received nine million plus pre-orders. The Carphone Warehouse, on the other hand is expected to place the stock in its 800 plus stores.
"Samsung has built its reputation on producing the 'must-have' Android smartphone and in the process has become the poster child for the Android platform," said Adam Leach of Ovum, according to The Telegraph.
"Samsung's Galaxy S3 not only needs to stand out amongst a plethora of other Android-based smartphones it will also go head-to-head with the next iteration of Apple's iPhone," said Leach.