The latest image of the Galaxy S3 has been leaked to the SamMobile website by someone called an "insider" who claims to have got his/her hands on the Samsung GT-I9300.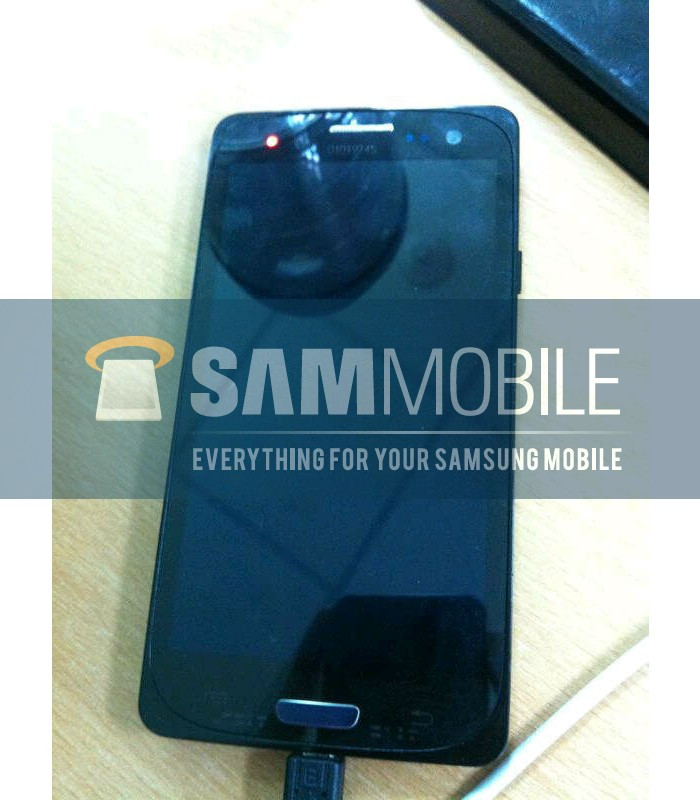 The Samsung GT-I9300 is the rumoured codename given to the Galaxy S3. A previous leak sent to SamMobile was an official service manual of the Galaxy S3. The leaked manual suggests that the smartphone will come with a 4.8in screen using a new type of Super AMOLED technology.
It claims that the device would be powered by a 1.5GHz quad-core processor. As tech fans have expected, the manual confirms that the Galaxy S3 will run on Android 4.0 (Ice Cream Sandwich), while the exact version is still unknown. Moreover, it suggests that the smartphone will have an eight megapixel rear-facing camera with auto-focus and LED flash.
The latest image spotted on SamMobile seems to be similar to the previously leaked official service manual. This time, the leaked image reveals that the Galaxy S3 will run on the Android 4.0.4 operating system. The smartphone is expected to come up with a 12 megapixel camera.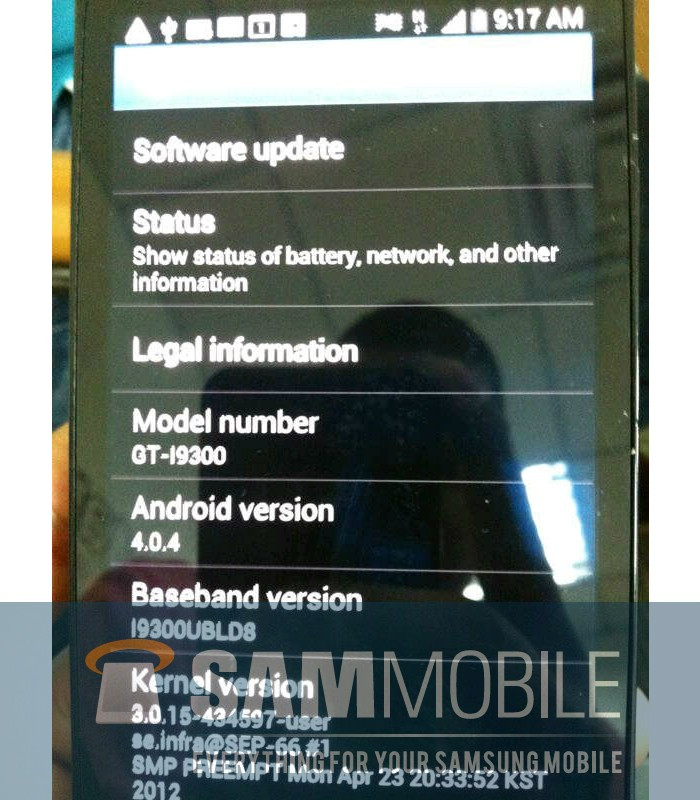 Speculation is rife that the South Korean giant could also introduce a new cloud service to users. Samsung could unveil an iCloud competitor at the launch event in London, according to Maeil Business. The cloud service is expected to store all content from customer's devices (smartphone, tablets, laptops) including videos, photos and music.
It is reported that the S-Cloud service would include 5GB of free storage with an additional option to upgrade, which is the same as that offered by the recently launch Google Drive.
The leaked image of Galaxy S3 describes the baseband version as I9300UBLD8. A close look at the image suggests that the device has a physical home button with round edges, however the phone does seem to be in a case, in order to disguise its true design.
MUST READ: Samsung Galaxy S3: Launch Event Video and Confirmed Features