Several sources have confirmed that Samsung will launch its Galaxy S4 smartphone at an event in New York on 14 March.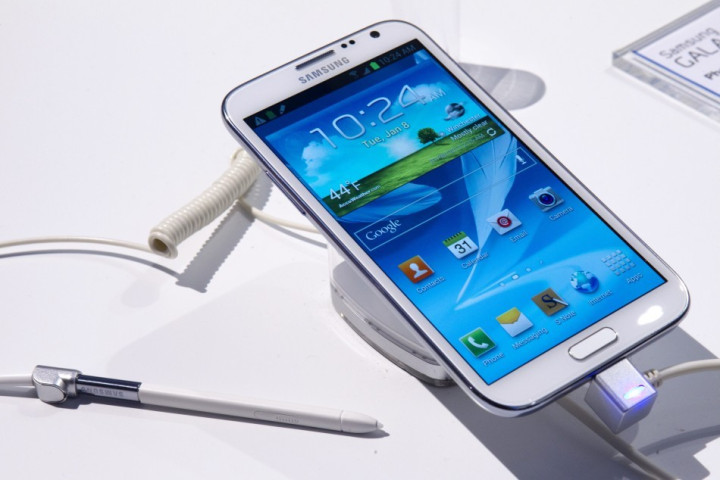 Rumours have been circulating for some time about when Samsung would launch the follow up to its hugely successful Galaxy S3 smartphone which launch with huge spectacle in London last May.
Initially pegged for launch during Mobile World Congress, that rumour was knocked on the head when Samsung announced it would not be holding a press conference in Barcelona next month.
Then Eldar Murtazin, Russian founder of the Mobile-Reviews.com website and known purveyor of inside information, tweeted this morning that a big announcement was due on 14 March, hinting that the event would impact on sales of the HTC One which is widely expected to be launched at an event tomorrow.
Murtazin's tweet was followed by a report on SamMobile website which confirmed the information was tied to the launch of the Galaxy S IV, and that the event was going to take place in New York this year, instead of the S3 launch which took place in London.
Confirmed
The Verge has since had these rumours confirmed by sources familiar with Samsung's plans. These sources said this event would "definitely" see the launch of the Galaxy S4, but they said the smartphone would look very little like the leaked images which have been doing the rounds on the internet.
The source also played up the advances which would be made by the Galaxy S4, claiming "the leap in cool new features from [Galaxy S3] to the next flagship will be bigger" than the leap from the S2 to the S3.
The sources also said the new smartphone would take design cues from the as-yet unannounced Galaxy Note 8.0, which is likely to be launched at Mobile World Congress next week.
When
The fact that Samsung is launching a successor to the Galaxy S3 is not in question, the question was when the launch would take place.
A March launch would give the Samsung Galaxy S4 a large lead time on whatever Apple has planned for 2013. Whlie the S3 was launched in May last year, it was several months until it went on sale in the US.
If the Galaxy S4 launch does take place in the US, then it could indicate a bigger push by Samsung in North America, where the iPhone reigns supreme.
The rumoured specs of the Galaxy S4 a 5in Full HD screen, powered by Samsung's new Exynos 5 Octa (8-Core) CPU paired with 2GB of RAM, a 13 megapixel camera and it will run Android 4.2.2 (Jelly Bean).
There is no suggestion so far of when the phones will go on sale in store.
We have been in touch with the Samsung press office in the UK to seek clarification of these rumours but at the time of publication we had not received a reply.