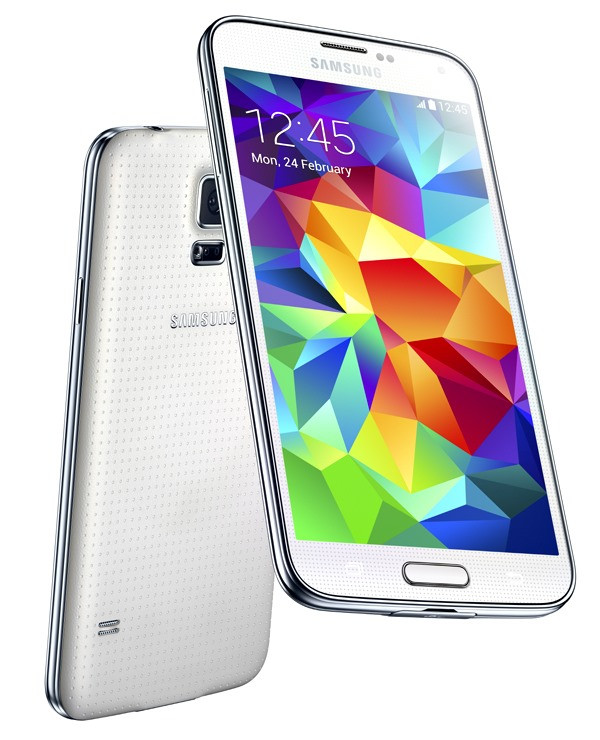 A recent battery-life benchmark reveals that Samsung's new flagship phone, the Galaxy S5, clearly outruns the iPhone 5s in 3D gaming and talk-time tests.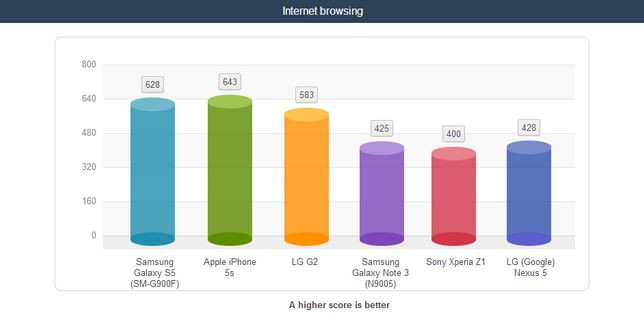 According to the battery-life benchmark posted by smartphone.bg, the iPhone 5s marginally outperforms the Galaxy S5 in battery consumption during web-browsing test. The web-browsing test is conducted via Wi-Fi with the screens of all phones set to 230 nits of brightness.
Despite its smaller 1,560 mAh battery, the iPhone 5s scores almost on par with Galaxy S5 (2,800 mAh battery) in the Wi-Fi browsing test, which may be attributed to Apple's superior display technology resulting in impressive screen-on times for the iPhone with reduced battery charge consumption.
The Wi-Fi browsing test further reveals that the S5 managed to score off more than 7 hours of screen-on time, despite running the display at its peak luminance.
According to Phone Arena, the Galaxy S5 delivers much better battery-life endurance with up to 10 hours of screen-on time in Wi-Fi browsing test, when the screen brightness is reduced to the standard 120 nits.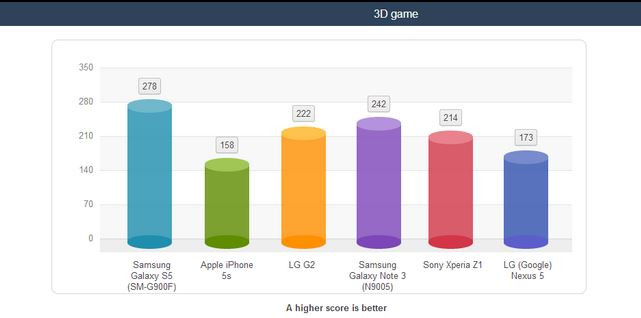 Furthermore, the Galaxy S5 tops the charts in the other two battery-life benchmarks: 3D gaming and talk-time. The S5 takes pole position above all phones in the category including the iPhone 5s, LG G2, Galaxy Note 3, Xperia Z1 and the Google Nexus 5.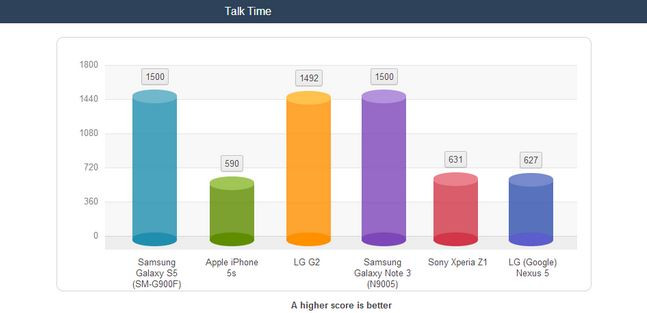 The benchmark clearly highlights the benefits of housing a bigger 2,800mAh battery unit inside the Galaxy S5 as opposed to a thinner iPhone 5s with a smaller battery.