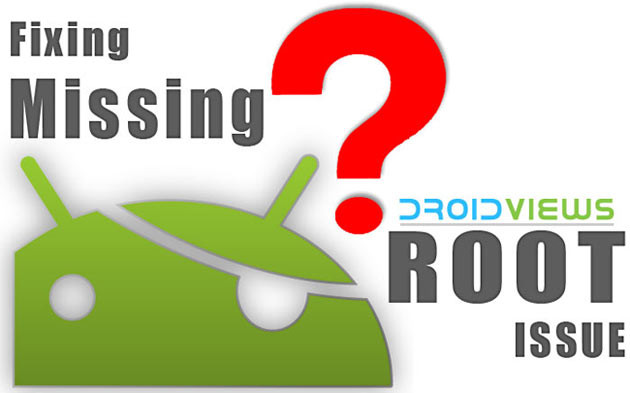 Rooting is the quintessential need of any discerning Android user, as it offers SuperUser (SU) privileges with the ability to install the latest third-party custom ROMs, root apps and newest system tweaks to deliver the best handset performance.
It is a known fact that stock Android firmware often limits the use of handset to factory-defined features, while older devices suffer due to lack of new updates from the handset maker after the expiry of 18-month window for software support policy. Hence, it is imperative to root any Android device to break the shackles and explore custom ROMs with the latest features on board.
Users who have already tried rooting their Android devices and are facing the redundant "Root Access Possibly Lost" or "Root Access Missing" error messages should follow our step-by-step guide given below.
NOTE: The error codes are reportedly triggered during backup, flash or restore process of a ROM via recovery. In such instances, affected users are advised to follow the recommended steps (below) in order to overcome the issue:
How to Fix 'Root Access Missing or Lost' Issue in Android
Verify that your Android phone is rooted correctly by downloading and installing Root Checker app from Google Play Store.
If the root access is working on the device, you should see the following confirmation message:
If the issue still persists after rooting your Android device, just open SuperSU and update the binary according to onscreen instructions. Click Continue if you are asked for confirmation.
If root permission issue is limited to a specific app, then it could be due to the lack of correct permissions for that app. To fix it, go to Settings > Applications > All > SuperSU and select it. Then tap on clear app data. Finally, open the affected app and assign proper root permission if prompted.
Try disabling and re-enabling SuperSU access via device's app drawer > Settings. Then reboot the device and check if root apps are working. If the issue persists then continue with the next step.
Open SuperSU > Settings and tap Reinstall option, before hitting Continue.
If the device is still running a stock recovery, then proceed as follows:
a) Download the latest version of Chainfire's SuperSU package (UPDATE-SuperSU-vx.xx.zip)b) Unzip the file and open extracted folder.c) Browse to a folder named common and open it.d) Copy Superuser.apk to the device and install it. Run Root Checker app to verify if issue is resolved.

e)Those who are using Samsung Galaxy device with KNOX installed and facing the same issue should try the following steps: install Superuser.apk, launch the app and then click OK when the following message pops-up: "Samsung Knox has been detected. This might limit root capabilities and cause annoying popups. Try to disable KNOX."

CWM or TWRP custom recovery users should download the latest SuperSU from here. Then copy the zip file to your phone or tablet and flash it with Install option (in TWRP) or install zip from sdcard (in CWM).
If the issue still persists, then try downloading the latest root exploit from Chainfire and repeat the entire tutorial from start.
After doing this, the "Root Access Missing or Lost" error message should no longer appear on your device.
[Source: DroidViews]