The Samsung Galaxy Tab 2 7.0 is now available for pre-order at Carphone Warehouse, with an 11 May release date and costing £199 for the WiFi version and £329 for the 3G model.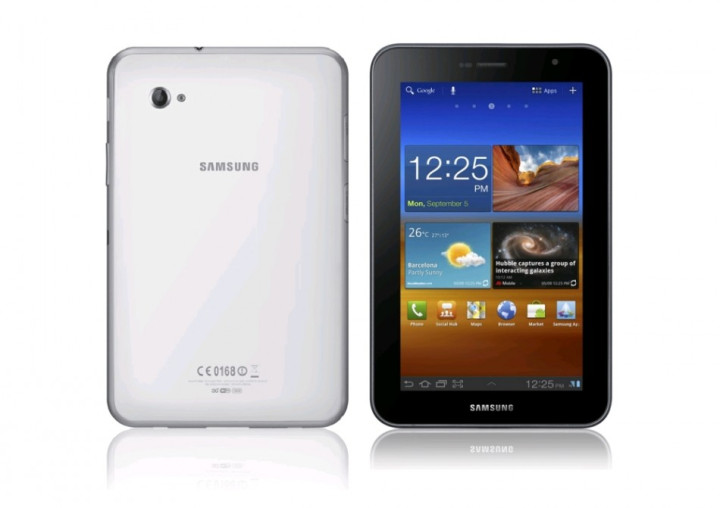 Samsung had not previously confirmed if it would release a 3G version of the tablet and Carphone Warehouse's pre-order page originally contained a red cross next to 3G in the specs column.
The mobile phone retailer had also originally listed the Tab 2 at £229 for the WiFi version. "All customers will pay the prices featuring in todays alert, including those who pre-ordered at an alternative price," a Carphone Warehouse spokesman told IBTimes UK.
The silver version of the 7in Samsung Galaxy Tab 2 will be available from this week, 11 May, while the white version is available from the Carphone Warehouse one week later.
The Samsung Galaxy Tab 2 7.0 is also available on a 24 month contract on the Three network, from £18.20 per month with an £89 upfront charge. That includes 1GB of inclusive data each month. For £26.20 per month with a £29 upfront charge on a 24 month contract users get 5GB of inclusive data.
The Galaxy Tab 2 7.0 and the 10in Galaxy Tab 2 10.1 were initially slated to arrive in the UK in March. It is thought Samsung delayed the release of its low-cost tablets in order to make them compatible with the latest version of Android, codenamed Ice Cream Sandwich.
The Galaxy Tab 2 7.0 is powered by a dual-core 1GHz processor, 1GB RAM and a PLS LCD screen with decent 1,024 x 600 pixels resolution.
The internal memory has dropped from 16GB in the original Samsung Galaxy Tab down to 8GB, although the Samsung Galaxy Tab 2 7.0 includes a microSD card slot allowing you to add up to 32GB extra memory.