The technical specifications of Samsung's upcoming Galaxy Tab 3 series tablets have leaked ahead of the official announcement.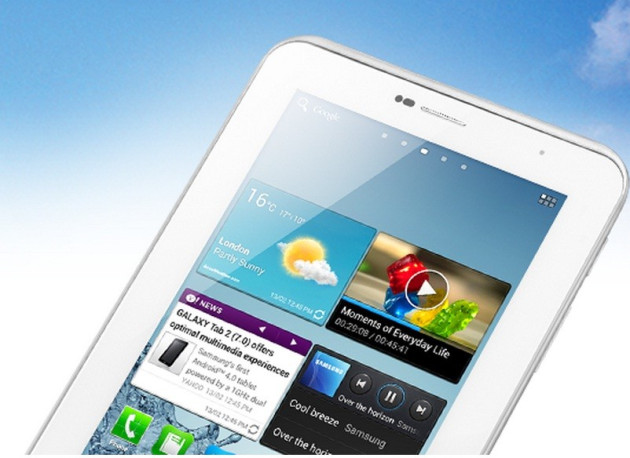 Like the Galaxy Tab 2 series which comprises 7in and 10.1in variants, the Galaxy Tab 3 will reportedly come in two different versions: Galaxy Tab 3 8.0 and Galaxy Tab 3 10.1.
According to the latest disclosure by Techblog, both the 8in and the 10.1in models Samsung Galaxy Tab 3 will run on Android 4.1.2 Jelly Bean software. The tablets are expected to use dual-core processor running at clock speeds of up to 1.5GHz. The 10.1in tablet will have 1GB of RAM as opposed to the 8in model which will have 2GB of RAM.
Besides, the Galaxy tablets will have a three megapixel rear-camera and a front-facing camera of 1.3 megapixel. The Tab 3 10.1 will come in a 16GB storage variant. As for the Tab 3 8.0, currently there is no information on its storage capacity. However, both devices are expected to use microSD card for additional storage.
The Tab 3 10.1 will offer Wi-Fi, DLNA, Wi-Fi Direct and Bluetooth v4.0 whereas the Tab 3 8.0 will offer Wi-Fi, DLNA and Bluetooth v4.0.
The 8in Galaxy tablet is rumoured to use a 4500mAh battery whereas the 10in model will come with an even bigger battery of 7000mAh. The Tab 3 8.0 will measure 112.1 x 209.6 x 6.95mm in thickness and the Tab 3 10.1 at 256.7 x 175.3 x 8.7mm. The 10in model will be 203g heavier than the 8in version, weighing 533g.
The devices are expected to be available in 3G as well as 4G LTE versions with the 3G variant slated for a release in May whereas the 4G LTE variant will hit the market sometime in either June or July.
Samsung may make an official announcement about the Galaxy Tab 3 series devices soon.