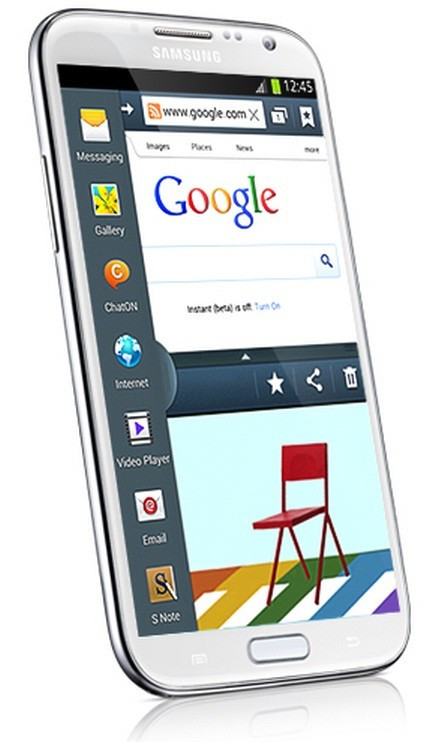 The start of 2013 could see a number of high-end Galaxy devices from Samsung, with news of the Galaxy S4 and the third Galaxy Note starting to gain momentum.
Data published by GLBenchmark, relating to a Samsung device with the code GT-N5100 which is said to be the Galaxy Note 7, shows an Android 4.1.2 (base firmware - N5100XXALL3) gadget with a display of 1280 x 800 pixels. The resolution is similar to that of the Galaxy Tab 7.7. The published data also seems to show a 1.6GHz Exynos 4412 processor.
And just to make doubly sure of the sighting, this is not the first time the GT-N5100 has been spotted. Nenamark detailed a Samsung unit with that code but a slightly different resolution - 1280 x 720 pixels. And these reports also listed an ARM Mali-400 MP graphics unit.
DLNA certification documents revealed a few more features, in October, of what seems now to be accepted as the South Korean manufacturers' 7in Galaxy Note. The documents did not specify screen size but listed it as being between 7in and 9in, with an HD display; the similarity of display resolution to the Tab 7.7 suggests the screen size for the GT-N5100 could be in that ballpark. The documents, SamMobile reported, also noted the 1.6GHz quad core-clocked Exynos 4412 chip.
Incidentally, DLNA documents listed two versions - GT-N5110 and GT-N5100 - reportedly the Wi-Fi and 3G versions.
Finally, Android Authority speculates release of the new Note either at the Consumer Electronics Show (CES) or the Mobile World Congress (MWC).