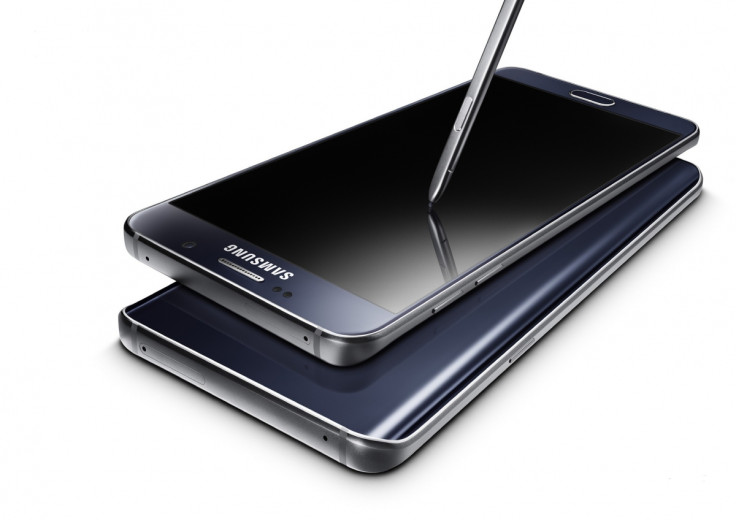 As Samsung gears up for the launch of its Galaxy Note 6 later this year, news is out of the Korean giant scheduling five flagship smartphone launches for 2017. These will include the Galaxy S8, the Galaxy S8 Edge, the Galaxy Note 7, the Galaxy Note 7 Edge and the Galaxy X.
SamMobile spotted the development on Chinese social media website Weibo which indicates that the Galaxy S8 and S8 Edge will be successors to the Galaxy S7 and S7 Edge released recently. Then there is the Note 7 and Note 7 Edge which will succeed the Note 6 which is due for release sometime in July or August this year.
The last model on the list, the Galaxy X, will be Samsung's much-talked about foldable smartphone featuring a 4K display with diamond PenTile sub-pixel arrangement. IBTimes UK earlier reported the Korean giant being granted the patent for developing such a device and reports also emerged on how Samsung was working on Project Valley which was directly related to the foldable smartphone. Samsung showcased foldable displays at various trade shows early this year.
As for the other four flagships, a Super AMOLED display with 2.5K resolution and an RBG sub-pixel arrangement will feature on the devices. The other features and specifications of the phone are too early to speculate, but it will definitely get bump ups in areas like RAM, camera, processor and battery specifications compared to the company's last release, the Galaxy S7. The devices should also incorporate what the Galaxy S7 already has, like waterproof technology, fingerprint reader etc.