Samsung Gear VR Headset Rumoured to Launch 3 September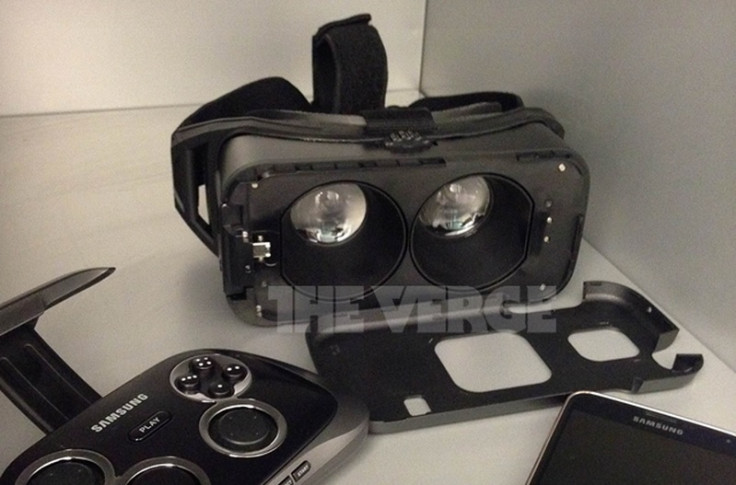 Samsung has developed a virtual reality headset similar to the Oculus Rift and will be unveiling it at an event next month, according to reports.
Images purporting to be the Samsung Gear VR headset - codenamed 'Project Moonlight' - were acquired by The Verge, alongside a handheld control pad, a Galaxy S5 smartphone and a panel that is presumably to attach the phone to the headset.
The device also features a focus dial and what appears to be a micro USB connection.
The South Korean firm is expected to officially launch the headset on 3 September at an event it is calling "Episode 2". The tagline of "Ready? Note the date!" hints that the Galaxy Note range will also be unveiled at the event.
The pictures of the headset show a device not too dissimilar from the Oculus Rift, which itself uses a Samsung display in some of its newer headsets.
The two companies have reportedly been working together, with Oculus handling software development and Samsung providing hardware.
Samsung's offering will be the latest in an increasingly crowded virtual reality gaming market, which also encompasses Sony's Project Morpheus and Google's Cardboard set.
Previous reports from Engadget have suggested that the Gear VR headset is already in the hands of a select group of developers and would use a wired connection as wireless connectivity is not yet at a level to avoid lag - an issue that results in motion sickness when using a virtual reality headset.
If the Samsung headset is launched next month, it will be the first commercially available virtual reality headset. Consumer versions of the Oculus Rift and Project Morpheus are expected in late 2014 or early 2015.
© Copyright IBTimes 2023. All rights reserved.