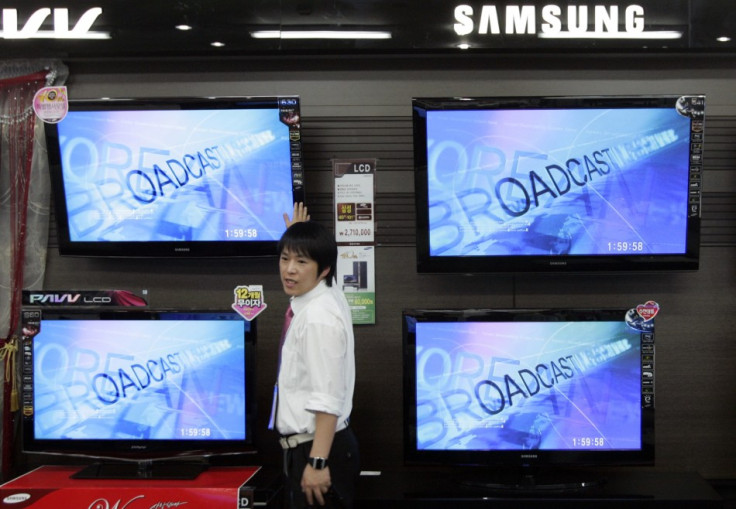 South Korean electronics giant Samsung, in a statement on Monday, said it would spin-off its unprofitable Liquid Crystal Display (LCD) business into a separate company, after its board of directors approved the move.
The world's largest maker of flat panels, memory chips and flat-screen televisions, Samsung Electronics, said the new LCD unit would be launched under the name Samsung Displayed Company Ltd., on April 1 with a capital investment of ₩750 billion ($668 million), according to AFP. Samsung Electronics will hold 100 per cent of the new entity, a company spokesman was quoted as saying to the New York Post.
Samsung's LCD business suffered losses in every quarter last year, which amounted to ₩750 million, due to slowed television sales, according to Bloomberg.
"The spin-off will allow us to make quicker business decisions and respond to our clients' needs more swiftly. Through enhancements in business competitiveness, we will continue to provide superior products and services for the market," Donggun Park, Executive Vice President and Head of Samsung's LCD business said, according to BBC.
Samsung, earlier last year, ended its partnership with Japanese Sony Corp., to produce large LCD screens for their television sets.
Samsung fell 0.1 percent to ₩1,175,000 at the 3 p.m. close of trading in Seoul, while the Kospi Index gained 0.1 percent. The consumer electronics maker has climbed 22 per cent in the past 12 months, compared with a 0.6 percent gain for the benchmark.