Samsung is reportedly planning to launch a new series of Galaxy Tab 3 series tablets, alongside several other Galaxy devices.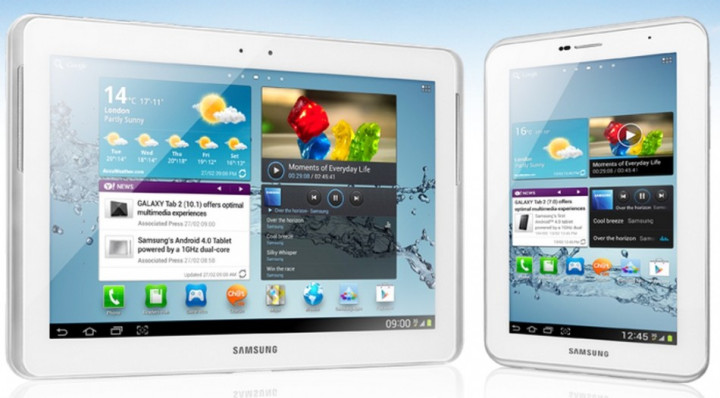 Samsung will drop the Galaxy Tab 3 7.0 and launch an 8in tablet called Galaxy Tab 3 8.0, according to Sammobile, which attributes the news to unnamed sources. The launch of Galaxy Tab 3 8.0 depends on sales of the upcoming Galaxy Note 8.0.
Samsung is thought to be preparing to announce the Galaxy Note 8.0 (model number GT-N5100) at the 2013 Mobile World Congress (MWC) event, which takes place in Barcelona, Spain, from 25-28 February. The new Note is expected to come in two versions: 3G/Wi-Fi (GT-N5100) and Wi-Fi only (GT-N5110). The device is said to feature an 8in TFT (Super Clear LCD) display with screen resolution at 800 x 1280 pixels, measuring 211.3mm x 136.3mm x 7.95mm in thickness and weighing approximately 330g.
The Galaxy Note is expected to have a five megapixel rear-camera and 1.3 megapixel front-camera. It may be available in two storage variants; 16GB and 32GB, and will support microSD card for additional storage. The new Note is also likely to feature S Pen functionality. It will run on Android 4.2 (Jelly Bean) and use a 4600mAh battery.
The latest disclosure claims that the company is also planning a 10in tablet, the Galaxy Tab 3 10.1, which will also have an LTE variant. The Galaxy Tab 3 8.0 and Galaxy Note 8.0 will also have their LTE counterparts.
Besides, Samsung is expected to launch Galaxy Tab 3 Plus, codenamed P8200. The tablet will run on an unconfirmed version of Android.
The Galaxy Note 10.1 is likely to get a follow-up, codenamed Vienna, though no final decision has yet been made.