You can now pair up your latest Samsung Gear series wearables with iOS devices. Samsung on 7 January announced the expansion of iOS compatibility with Gear S3, Gear S2 and Gear Fit2.
Consumers can download the Samsung Gear S app for the Gear S2, S3 or Gear Fit app for the Gear Fit2 on their compatible iOS devices. The apps are available for download from the Apple App Store.
Once the download is complete, users would be taken through steps to complete pairing with the wearable devices. The compatible devices are iPhone 5, 5s, 5c, 6, 6 Plus, 6s, 6s Plus, 7, 7 Plus and iPhone SE, basically the devices running iOS 9 or above.
It is important to note that the availability of features and functions might vary depending on the regions and service providers. The wearable devices with iOS compatibility are available in markets where Samsung Gear devices are sold.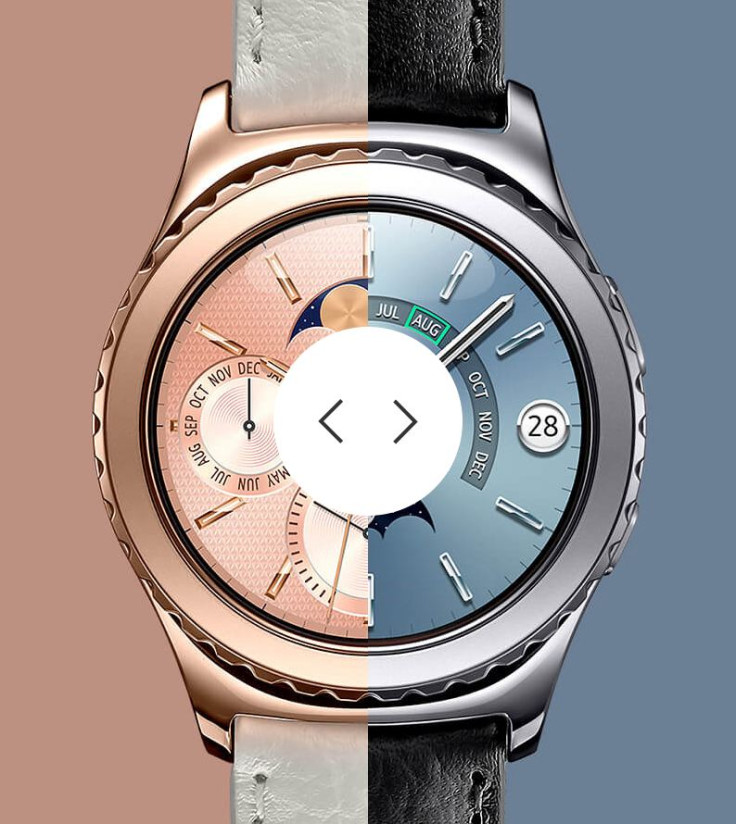 Despite the limitations on functionality, iOS users would be able to experience a whole bunch of features of Gear S3. They include Gear S3's stylish design, IP68 water and dust resistance, built-in GPS, alti/barometer and speedometer apps.
The Gear S3 is available in two models: Gear S3 Frontier and Classic. Besides, users would be able to track their fitness monitoring distance and route travelled, running pace, calories burned and heart rate.
Samsung has also announced collaboration with Under Armour to bring the fitness apps for Gear Fit2, Gear S3 and S2. Under Armour will develop four health and fitness apps such as UA Record, MyFitnessPal, MapMyRun and Endomondo. Samsung said it will also offer new functionalities to users of the Gear lineup.