Arsenal midfielder Santi Cazorla says he tries to model his game on Barcelona schemer Andres Iniesta.
The Spanish midfielder has set the Premier League alight since his summer switch from Malaga, playing an integral part in Arsenal's impressive start to the season.
And Cazorla says he owes his success down to how he models his game around his international colleague Iniesta.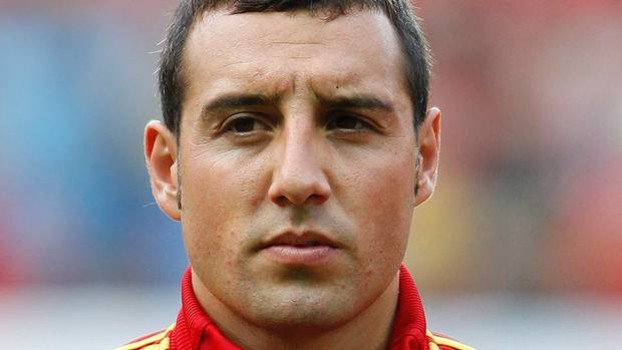 "Iniesta is the standard against which I measure myself," Cazorla admitted. "Playing by his side is something else. He's a total footballer in every sense.
"Every day with him is something to treasure and learn from. I try to copy the things he does, but it's very difficult. The problem is that when he does them he makes them look easy, but then you try it and you get all tangled up. Andrés is a role model on and off the pitch."
The 27 year old's impact for Arsenal has been such that many already consider him among the signings of the summer, and his early success in north London was capped with his first goal in the win over West Ham United.
Cazorla's performances have evoked memories of Cesc Fabregas' influence in midfield during his days at The Emirates Stadium, with the former Villarreal midfielder supplying the bullets for the likes of Lukas Podolski and Gervinho.
"I've adapted to my new team really well," Cazorla added.
"The change hasn't been as drastic as you might think. The football is quicker and more intense, but I wasn't shocked by that. Plus I've joined a team, Arsenal, whose playing style is very similar to the one at Málaga."
Meanwhile, Italian goalkeeper Vito Mannone has against quashed rumours of a move away from The Gunners.
Despite stepping in ably for the injured Wojciech Szczesny for much of the campaign, Mannone has been linked with a move to his homeland on a regular basis.
But the 24 year old said: "I want to make it clear, because there have been unfounded rumours, that my contract is not ending in 12 months.
"I've got a few more years and I'm happy to be at Arsenal right now. I'm looking at the present and my future is not in doubt.
"I want to stay at Arsenal as long as I can, I don't want to move to any other club."