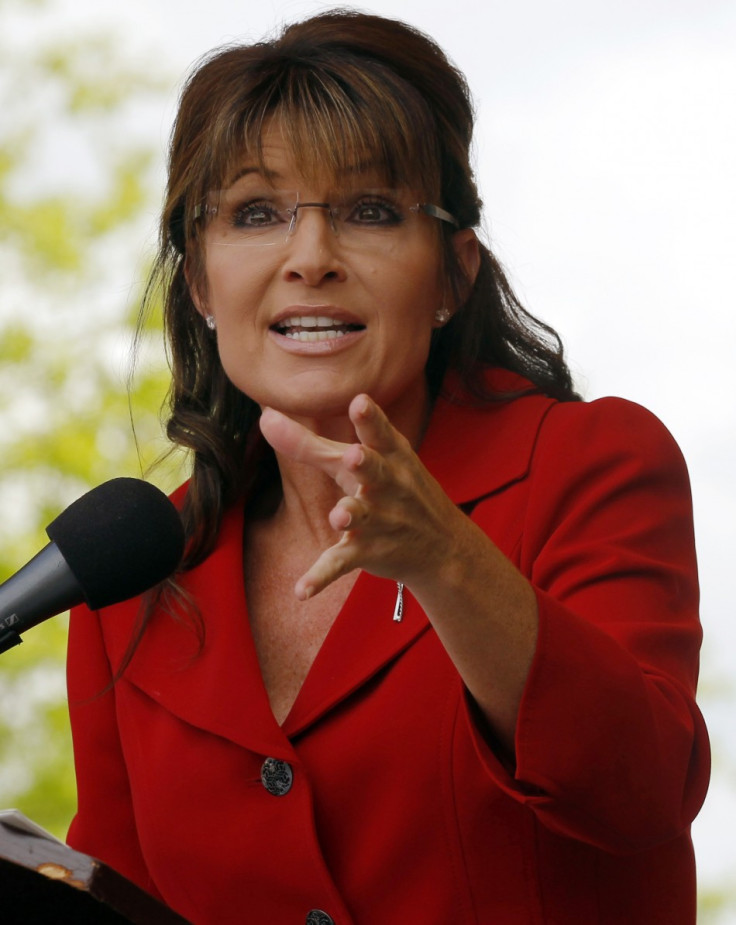 A new biography, "The Rogue: Searching for the Real Sarah Palin," is full of scandalous accusations of drug use and extramarital affairs by the former Alaska governor and possible presidential candidate.
Joe McGinniss' book accuses the 2008 Republican vice presidential candidate of dabbling in cocaine and having an affair with her husband's business partner as well as a one-night stand with Glen Rice, later an NBA star.
McGinniss claims Palin was seen snorting cocaine off the top of a "55-gallon drum" while snowmobiling with friends. It also alleges she smoked marijuana with a professor while at Mat-Su College in Alaska.
The book also asserts the Palins have a history of drug-taking. McGinniss' work alleges that at college the future Mrs. Palin smoked marijuana with a professor who was the father of a friend. The allegation continues, claiming that shortly before she was elected Alaska governor in 2006 she snorted cocaine off an oil drum on a snowmobiling trip with friends. As governor, she opposed drug legalisation and spoke out about the dangers of hard drugs such as cocaine.
The National Enquirer also reports that McGinniss's book, which is being billed as an expose, supposedly corroborates previous rumours that Palin had a six-month affair in the mid-1990s with Brad Hanson, with whom her husband Todd once ran a snowmobile dealership.
The expose claims Palin slept naked on high school athletic trips and continued to have telephone conversations with Rice after their encounter before she married Todd.
Further damaging for Palin is the portrait of her vengeful personality. "The Rogue" revives the "Troopergate" scandal, in which Palin was accused of getting her sister's ex-husband fired as a state trooper after their divorce. The book claims that a state panel ruled in October 2008 that Palin did in fact violate the ethics code. The book says the allegation "is worth investigating in detail because of Sarah's actions, and those of her husband on her behalf, expose so clearly the vengeful, obsessive nature of the person who lurks behind the mask of sexiness and chirpy insouciance."
Although Palin has kept Republicans guessing about her presidential intentions, she still frightens many Democrats. If the allegations are true, her political career is over. But if untrue, they will be seen as a smear that might only empower Palin to run. The story now gets interesting.
For more information on the allegations click here