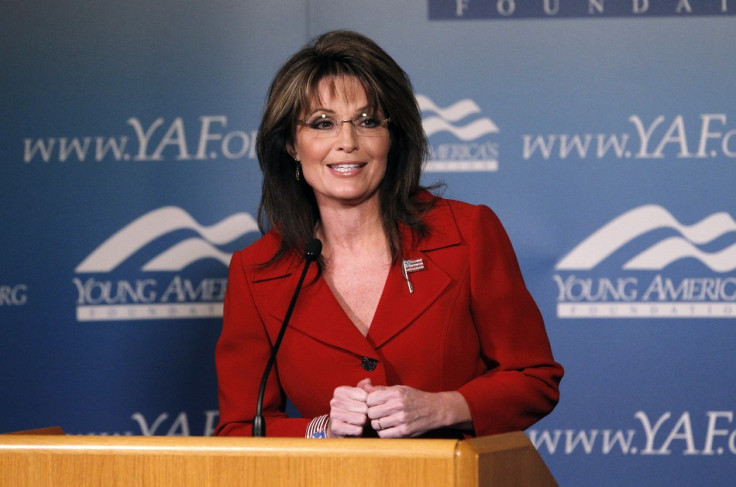 In an interview with Newsweek this weekend, Sarah Palin defiantly declared that she can beat President Barack Obama in 2012 and become President of the United States. Although Sarah Plain has not officially declared that she will stand for the Republican nomination, the interview was no doubt her biggest hint yet that she will look to challenge President Obama for the Presidency. Sarah Palin believes she can still win the Republican nomination despite falling way behind Michele Bachmann and Mitt Romney in the polls.
In an open interview with Newsweek, the former governor of Alaska said: "If it came down to the family just saying, 'please, mom, don't do this,' then that would be the deal-killer for me, because your families gotta be in it with you."
Sarah Palin said to Newsweek: "I believe that I can win a national election. The people of America are desperate for positive change, and deserving of positive change, to get us off of this wrong track."
Her visit to Iowa was also significant as it was where Michele Bachmann's power base is situated. Michele Bachmann is seen by many as Sarah Plain's biggest threat and she continues to lead with huge support in Iowa and New Hampshire. Mitt Romney is also ahead of Palin in the polls; however the figures do not faze the former governor of Alaska.
Ivan Moore Research finds that nearly half of all Alaska voters view Ms. Palin in negative terms. Forty-nine per cent of the 647 registered Alaskan voters it polled said they felt negatively about Ms. Palin, while only 39 per cent say they held a positive opinion of Ms. Palin. While support for Ms. Palin has declined in Alaska, the former Republican governor has performed well in a series of recent polls, often capturing a significant portion of support amongst Republican
A recent FOX News poll showed former Massachusetts governor Mitt Romney remained the preferred 2012 Republican presidential nominee, with Palin also lagging behind Perry, Minnesota Representative Michele Bachmann and former New York City Mayor Rudy Giuliani. However, Perry and Giuliani have also not declared their candidacies.
Sarah Palin has called for a more vigorous debate within the Republican Party and has called for a larger field. Sarah Palin is happy that there is still time for more candidates to enter the race, something she believes will be positive for the party. Palin said: "Thank goodness the field is not yet set. I think that there does need to be more vigorous debate. There needs to be a larger field. And there's still time. There's still months ahead, where more folks can jump in and start articulating their positions."