Satellite images show Muslim villages in Myanmar burned and destroyed in wave of sectarian violence
Human Rights Watch says UN assistance in the country is needed for investigation into allegations.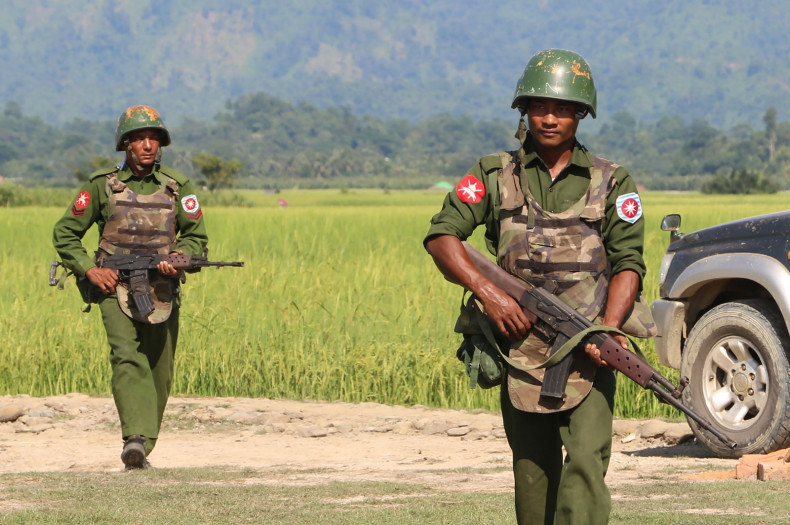 Satellite images showing the destruction of Muslim homes in Myanmar's embattled Rakhine State have shown the extent of widespread arson in remote villages as reports emerge from human-rights groups of dozens of extrajudicial killings by government security forces.
Mayanmar's military said on 13 November that it had killed 25 people in villages populated by the Muslim Rohingya. The security forces claimed they were armed with machetes and wooden clubs, the BBC reported.
However, images from the ground, which could not be independently verified, have shown women and children may have been among those killed.
The crisis follows violence on 9 October in which gunmen attacked three police outposts in the Maungdaw township in northern Rakhine State near the Bangladesh border, leaving nine officers dead.
The government said the attackers made off with dozens of weapons and thousands of rounds of ammunition. The government has asserted that the attack was carried out by a Rohingya group, but actual responsibility still remains unclear.
In the ensuing violence, Human Rights Watch identified a total of 430 destroyed buildings in three villages of northern Maungdaw district from an analysis of very high-resolution satellite imagery recorded on the mornings of 22 October and 3 and 10 November 2016.
The international NGO Human Rights Watch has said UN-assisted investigation is now needed in the country to look into reported allegations of rape and summary executions by Myanmar's troops.
"New satellite images not only confirm the widespread destruction of Rohingya villages but show that it was even greater than we first thought," said Brad Adams, Asia director at Human Rights Watch. "Burmese authorities should promptly establish a UN-assisted investigation as a first step toward ensuring justice and security for the victims."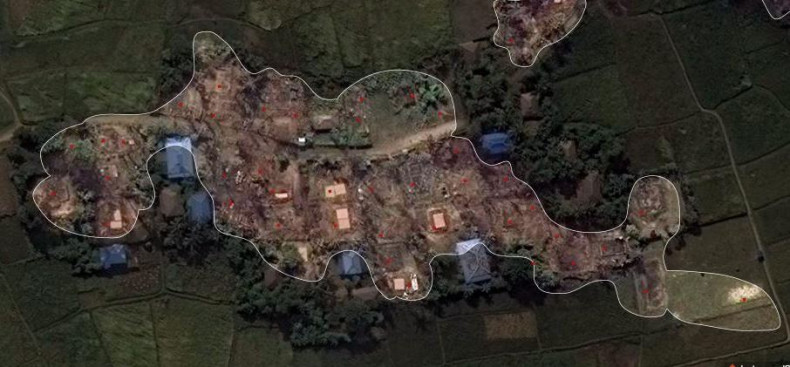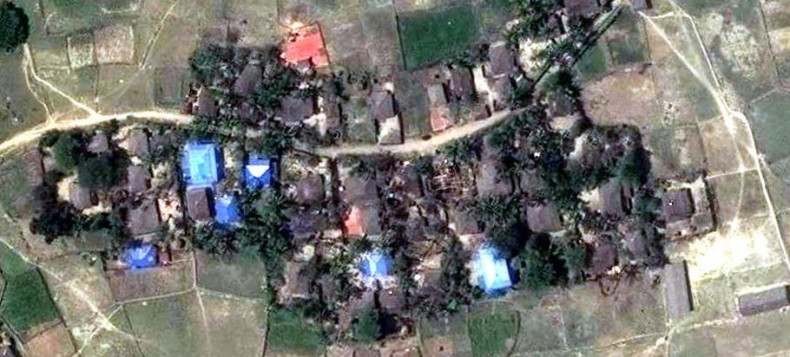 The UK-based Rohingya organisation the Burmese Rohingya Group has claimed as many as 1,500 civilians have been displaced by the violence.
"Pressure must be brought to bear on the government and military to end all human-rights violations, including arbitrary executions, arrests, beatings, torture, forced relocations, blocking of humanitarian aid, burning of homes and businesses, and the mass rape of ethnic Rohingya women by the security forces. They must also ensure that the civilian population is protected," the group said in a statement.