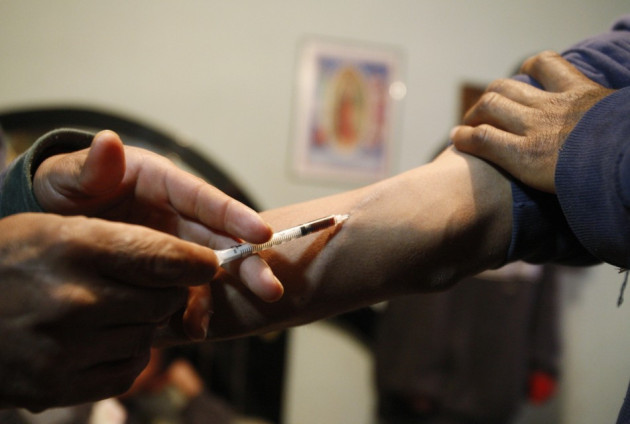 Saudi Arabia authorities have beheaded a Pakistani national for smuggling drugs into the country.
According to a report in The Express Tribune which cited the country's interior ministry, the man was caught carrying an undisclosed amount of heroin inside his stomach. He was beheaded in the capital city Riyadh.
Research by AFP suggests 38 people have been executed in Saudi Arabia so far this year, and drug trafficking routinely receives the death penalty.
Earlier this year, in February, Jordanian national Faris Salam Salama al-Maghrebi was arrested while attempting to "smuggle a large amount of amphetamine" stimulant capsules into the kingdom, and was beheaded in the northern Jawf province.
However, despite such stringent punishments for drug trafficking, experts working in the Middle East say that narcotics abuse is a growing problem in the Kingdom.
According to a 2010 CNN report, Matthew Nice, a drugs expert with the UN Office on Drugs and Crime (UNODC), said that "immense volumes" of illegal amphetamines are being seized in the Middle East, particularly Saudi Arabia. The problem apparently lies in the government's refusal to admit the country has a problem with drugs.
"There is a worsening of the drug situation in the whole region, with no exceptions. We have to be very careful about this because there are no trend studies, but if you collect indirect indicators, I can tell you with certainty there's an increase in drug abuse in the region," Professor Jallal Toufiq, founder of the Middle East and North Africa Harm Reduction Association, told CNN.
"We can show it in terms of treatment demand, social expression, related crime, HIV and Hepatitis C increasing in these countries -- all these kinds of indirect indicators."