Britain's former international development secretary has said that Saudi Arabia will be defeated in the conflict in Yemen and that Theresa May must push for Riyadh to stop bombarding its neighbour.
Andrew Mitchell told the Middle Eastern Eye that the international community needed to push Riyadh back to the negotiating table to end the "human misery" of the conflict that has killed 10,000 civilians.
"Saudi Arabia will not win a war from the air and the certainty of its defeat is underlined by the small scale of the Saudi forces on the ground in Yemen," Mitchell said.
"The current situation will lead to its humiliation in respect to Yemen, but also in relations to the wider region and with Iran," Mitchell said.
His comments will be seen as significant as Britain, along with the US, is offering military support to the Saudi-led coalition which has been bombing Yemen since 2015 in a fight against Iran-allied Houthi rebels.
He says that Theresa May must use the upcoming UK visit of Crown Prince Mohammed bin Salman in March to effect change in Saudi policy over the conflict which has been described as one of the worst humanitarian crises in the world.
Unlike the Labour party, Mitchell does not favour an arms embargo against Saudi Arabia, but he has described the Saudi approach to the conflict as a "failed policy that has brought misery and heartache".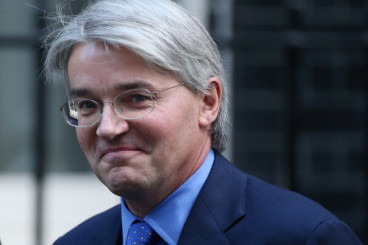 "We are supporting of bin Salman's domestic agenda, which is really significant and vital for Saudi Arabia's future, but we would be failing in our duty as a candid friend and close ally if we didn't spell out our very clear concerns over Saudi policy in Yemen," Mitchell said.
He said that the UK needed to be even-handed in its criticism which has so far been levelled at Houthi rebels whose missiles were found to have been made in Iran.
Oliver Feeley-Sprague, UK's arms control director, said UK weaponry had been used in Yemen and cases of cluster munitions being used in breach of international humanitarian law.
"The UK should cease supplying weapons to all parties to this terrible conflict where there's a risk those weapons could be used to carry out further human rights violations," Middle Eastern Eye reported.