Anti-war campaigners and human rights activists are planning to protest against the Saudi crown prince's proposed visit to the UK which could include a meeting with the royal family.
Mohammed bin Salman is believed to be arriving in the UK for a three-day visit between 7 and 9 March in a move which has angered groups who accuse Saudi Arabia of committing human rights atrocities in Yemen.
The visit has also been accused of "adding insult to injury for millions" as it coincides with International Woman's Day on 8 March. Despite recent reforms, Saudi Arabia is still one of the worst countries in the world for women's rights.
The visit has not been confirmed by the Foreign Office but the Campaign Against Arms Trade (CAAT) said they had been made aware of the plan by Metropolitan Police so they could organise their protests.
CAAT accused the UK government of sanctioning the sale of more than £4.6bn worth of arms to Saudi Arabia since it began bombing Yemen in 2015 despite a "growing body of evidence" to suggest that airstrikes have targeted civilians in schools, mosques and weddings.
Campaign groups had urged Prime Minister Theresa May to withdraw the invitation to the crown prince because the Saudi Arabian regime had "one of the worst human rights records in the world", they said.
A parliamentary petition calling for the cancellation of a visit has attracted thousands of signatures.
The crown prince has recently introduced sweeping changes in Saudi Arabia, including allowing women to drive, permitting women to attend sports events and concerts, and ending the 35-year ban of commercial cinemas.
The moves form part of Saudi Arabia's Vision 2030 reform programme, which aims to dismantle some restrictive social policies and diversify the economy away from a reliance on oil into other areas such as tourism.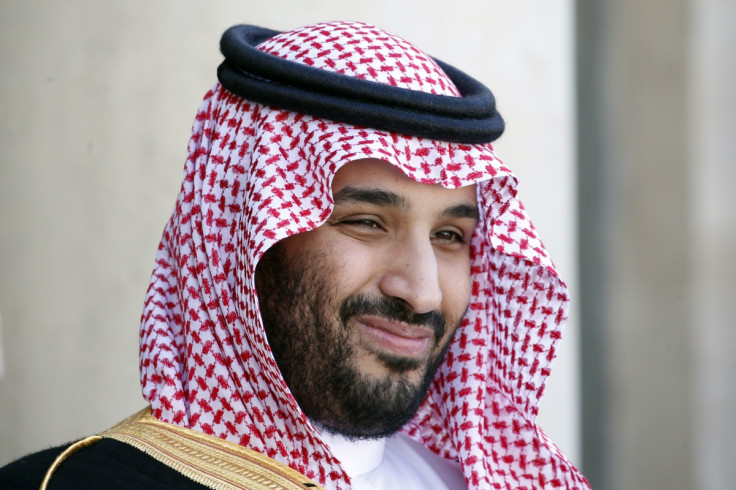 Andrew Smith, of CAAT, said: "The crown prince is a figurehead for a regime with one of the worst human rights records in the world. He has overseen the devastating bombardment in Yemen, which has killed thousands of people and created a terrible humanitarian catastrophe."
Lily Chamberlain, spokesperson for the Bahrain Institute for Rights and Democracy, said: "Theresa May is prioritising business and trade over the lives of Yemeni civilians. She evidently would rather facilitate the continued arms trade than take basic actions to secure the human rights of the innocent people affected."
Lindsey German of Stop the War Coalition added: "The Saudi regime is involved in a terrible bombing war in Yemen, is one of the worst abusers of human rights in the world and is a major bastion against democracy.
"The timing of the visit round International Women's Day adds insult to injury for millions of women. We will be on the streets to protest."