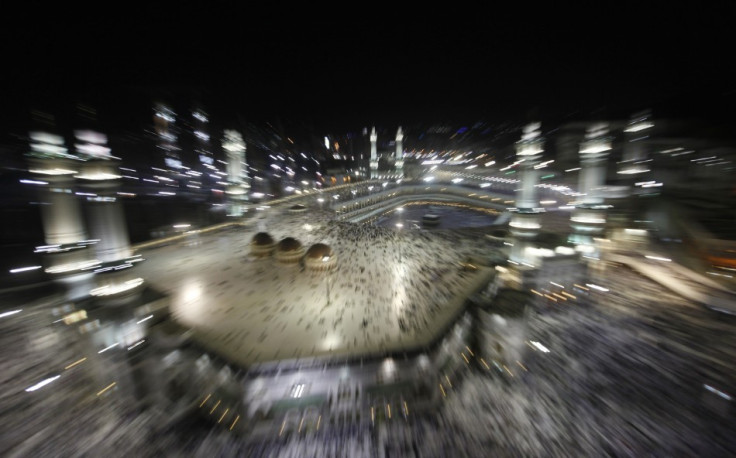 The row over the 1,000 Nigerian women pilgrims detained while travelling to Mecca on the Hajj has taken a fresh turn, as the National Hajj Commission of Nigeria (NAHCON) has denied it was responsible for deporting 200 of the women from Saudi Arabia.
The commission said that the Nigerian government repatriated the pilgrims to rectify certain irregularities.
Nearly 1,000 female Hajj pilgrims from Nigeria have been stranded at Jeddah airport for a week, having been denied entry to Saudi Arabia because they did not have first-degree male company.
At least 200 of them have already been sent back while the remaining pilgrims have reportedly not been treated well by the authorities.
Responding to the reports, the Chairman of NAHCON, Mallam Mohammed Musa Bello, said such accounts were untrue. He said the female pilgrims had not violated any Saudi law to merit deportation.
The suspended Hajj pilgrimage will resume, Bello confirmed.
"The suspension of pilgrims' transportation lapses by midnight today, and anytime thereafter, as soon as possible and applicable, the carriers will resume pilgrims' transportation," said Bello.
The decision to suspend flight operations was prompted by an "urgent need to ensure that the pilgrims in all subsequent flights do not suffer the same plight as the ones before them. NAHCON only brought back our female pilgrims in Nigerian airlines," he said.
He insisted that female Hajj pilgrims must be accompanied by a "rightful" male.
The issue has been threatening to create a diplomatic spat between Nigeria and Saudi Arabia.
Some Nigerians are said to be furious, urging the government to take action.
Former president of the Nigeria Court of Appeal, Umar Abdullahi, said: "Nigerian government should not fold its arms watching its citizens being maltreated by the authorities of Saudi Arabia. If not for Islam what will take us to Saudi Arabia?" according to All Africa.
Abdullahi said the alleged poor treatment meted out to the female pilgrims was unacceptable.