Prince Alwaleed bin Talal of Saudi Arabia has said Forbes have undervalued him by $10bn (£6.5bn) on its rich list.
Forbes said Alwaleed, who owns the Savoy Hotel in London, was worth $20n, placing him 26<sup>th in the magazine's billionaires list.
If Forbes has undervalued him as much as the prince claims it has, he would move up into the top 10, pushing Bernard Arnauld down to 11<sup>th.
The 57-year-old prince is reportedly furious at being undervalued and has written a strongly worded letter to the magazine's chairman and editor-in-chief Steven Forbes.
He has asked his name be removed from the list and said his office would no longer be dealing with the "biased" team at Forbes.
Alwaleed has also accused Forbes of undervaluing his wealth in order to "disadvantage Middle Eastern investors and institutions".
He said he will no longer be providing the magazine with information about his finances.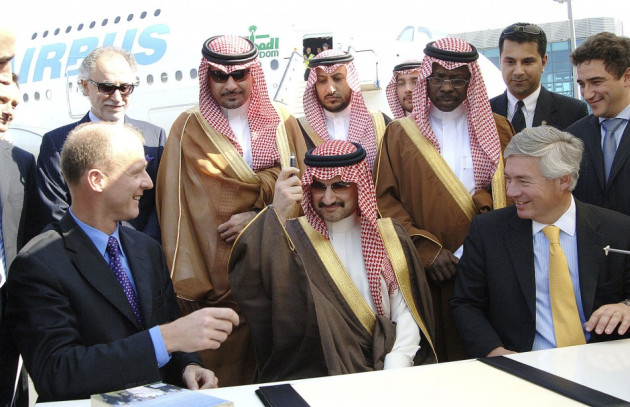 The prince has also snubbed Forbes by saying he will continue working with the Bloomberg Billionaires Index, which was launched last year as a rival to Forbes.
Bloomberg values Alwaleed at $28bn, placing him 16<sup>th in the world rich list.
Forbes said it had investigated the prince's finances for years and would detail its findings in a report in the magazine.
Forbes says Alwaleed believed himself to be the "world's foremost value investor". He owns a 95 percent state in his own Kingdom Holding Company, which trades on the Saudi stock exchange.
He also owns extensive real estate and was the first person to purchase an Airbus A380 double decker plane.
Alwaleed is building the world's largest building, the Kingdom Tower. The $1.2bn tower will stand at 3,280ft - around 500ft taller than the world's current tallest building, the Burj Khalifa in Dubai.