Saudi authorities have identified a suicide bomber who killed four outside the prophet's mosque in Medina – one of Islam's holiest sites – as Pakistani national Abdullah Qalzar Khan.
The 34-year-old driver killed four security officers and injured five others in Medina on 4 July as two other suicide attacks were carried out in the gulf kingdom. In two separate attacks, bombers target the US consulate building in the coastal city of Jeddah and the the Shia majority city of Qatif.
In a statement, the Saudi Ministry of Interior has said Khan had lived in Saudi Arabia for 12 years. He lived in the Red Sea port city of Jeddah with his wife and her parents and travelled to Medina to mosque grounds where the Prophet Mohammad is buried to detonate a suicide vest as Maghreb prayers began at the close of Ramadan.
Thick black smoke billowed from the car park where the explosion took place. Khan set off his device when security officials became suspicious.
In the west of Saudi Arabia at least two people were hurt as a suicide bomber targeted the US consulate building in Jeddah. Authorities have claimed they managed to thwart the bombing.
Two explosions also struck near a mosque in the city of Qatif, eastern Saudi Arabia, according to residents. Witnesses said a suicide bomber is believed to have blown himself up outside a Shia mosque in Qatif on Monday (4 July) evening.
No group, including Isis (Daesh), have claimed responsibility for the attacks, however the Saudi state news agency has referred to the perpetrators as Kharijites a term often used to refer to Daesh and other extremist terror groups in the Arab world.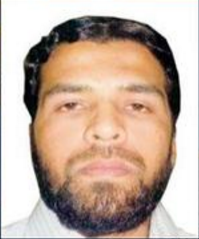 In the immediate aftermath of the attack in Medina, State-run news channel al-Ekhbariya aired live video of the mosque filled with people praying hours after the explosion.
It also showed footage of Saudi King Salman's son and the Governor of Medina, Prince Faisal bin Salman, visiting security officers wounded in the blast and the site of the explosion, the Associated Press reported.