A suicide bomber is believed to have set off a bomb in Medina, at the security headquarters of the Prophet's Mosque, one of Islam's holiest sites, local media reported. The interior ministry said that four Saudi security force members were killed and five others injured in the attack.
Pictures circulating on social media showed dark smoke billowing from flames near the mosque, the Al-Haram Al-Nabawi. Al Arabiya News Channel said that the bomb went off in a parking lot between the city court and the mosque.
The TV channel showed pictures of fire in a parking lot with at least one body seen nearby. The area has been cordoned off.
The bomber detonated his device as security officers were breaking their Ramadan fast, Al-Arabiya TV. Around two million visitors have so far arrived at the mosque during Ramadan to finish the recitation of the Quran.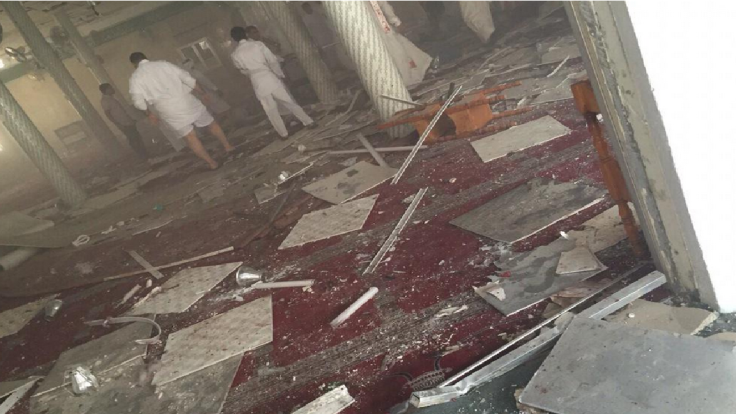 According to the TV station, visitors were undeterred by the explosion and proceeded to perform the Isha prayers which take place soon after the initial fast-breaking prayer.
The mosque is the burial place of Prophet Muhammad and Medina is the second holiest city in Islam after Mecca.
Another explosion in the city of Qatif
Two explosions also struck near a mosque in the city of Qatif, eastern Saudi Arabia, according to residents. Witnesses said a suicide bomber is believed to have blown himself up outside a Shia mosque in Qatif on Monday (4 July) evening.
Body parts were seen lying on the ground in the city's business district. A resident told AFP news that the body parts are believed to be that of the suicide bomber. It is not immediately known if there were other casualties.
Another resident, Nasima al-Sada told the news agency that "one bomber blew himself up near the mosque" which was frequented by Shia Muslims in Qatif on the Gulf coast. "We are in the last 10 days of Ramadan and those places are crowded because of that for Maghreb [sunset] prayers," Khaled Batarfi, a Saudi Gazette columnist told Al Jazeera.
One explosion is believed to have destroyed a car parked near a mosque, followed by another explosion just before 7 pm local time.
This is not the first time mosques have been targeted in Qatif, the heartland of Saudi Arabia's restive Shia population.
In another attack, a suspected suicide bomber also died after detonating a device near the US consulate in the city of Jeddah. Two security officers were slightly injured as they tackled the man, but no-one else was hurt.