Saudi Arabia Turns To Nuclear Energy as Consumption Increases and Oils Runs Out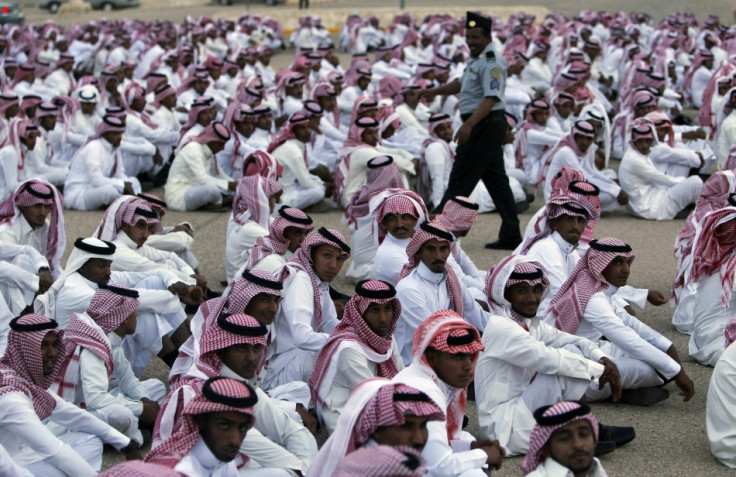 Saudi Arabia plans to spend over $100 billion to build 16 nuclear reactors in an effort to meet its growing domestic energy needs, the kingdom's former Saudi intelligence chief and former ambassador to Washington said in a recent speech.
"To maintain current oil export levels while at the same time fulfilling its growing domestic energy needs, the government is investing heavily in solar technology," said Prince Turki Al-Faisal in a speech at the Elcano Royal Institute in Madrid.
"[Saudi Arabia] will spend more than $100 billion to build at least 16 nuclear power plants across the kingdom," he said.
The news had already appeared in the Arab press earlier in the year with Saudi paper Arab News quoting an official from the Kingdom, Abdul Ghaini bin Melaibari, as saying that the kingdom will build 16 nuclear reactors by 2030 at a cost of around $7 billion each.
"After 10 years we will have the first two reactors. After that, every year we will establish two, until we have 16 of them by 2030," reportedly said Melaibari.
Melaibari's comments appeared to be backed up by Ibrahim Babelli, a consultant at the King Abdullah Centre for Atomic and Renewable Energy (Kacare), who said during a nuclear construction conference in Dubai this week "There are a lot of things that need to be done, but our target [for a first plant] is 2020."
Karake, which was set up in 2010 has for mission to focus and push ahead with the kingdom's nuclear plans and the centre occupies a 63 square kilometre site 20km from Riyadh.
Saudi Arabia has shifted its focus on the use of nuclear and renewable energy sources as it tries to provide an answer to the country's soaring domestic energy consumption.
Conscious that an inability to resort to the consumption problem could threaten to reduce the amount of crude oil it is able to export, the Kingdom seems decided to act before it is too late.
Recent figures also indicate that with a current energy-consumption growth rate at 7% a year continues to increase or do not curb down, within 20 years the kingdom will have burn approximately two-thirds its total production capacity, but some lower projections have also been cited.
Also, according to the Wall Street journal, "a year ago, Khalid Al-Falih, chief executive of state energy producer Saudi Arabian Oil Co., known as Saudi Aramco, said that if left unchecked domestic energy consumption would sap 3 million barrels a day from crude available for export by 2028. Those numbers are still viewed as correct, Saudi officials said."
States in the Gulf region have increasingly turned to developing clean energy such as nuclear energy for civilian use in the recent years including countries such as Jordan, Kuwait, Egypt, Qatar, and the United Arab Emirates.
© Copyright IBTimes 2023. All rights reserved.