For the first time, Saudi Arabia has announced a number of pay cuts for government employees as they try to address a budget deficit of $98bn (£75bn) and record low oil prices.
The Kingdom released a royal decree saying ministers' would have their salaries cut by 20 per cent and some financial perks for members of the advisory Shura Council will be reduced by 15 per cent.
In one of the most radical moves by Riyadh, the announcement was broadcast to the nation on state-run Ekhbariya TV on Monday 26 September. Government employees make up around two thirds of working Saudis and the government is also planning on suspending wage increases for some civil servants with overtime payments and annual leave capped.
Salaries for civil servants including allowances accounted for roughly 45 per cent of government spending in 2015, or $128bn (£99bn). But around 72 per cent of Saudi revenues come from oil and as worldwide oil prices have dipped since mid-2014 this has led to Riyadh reining in their lavish public spending.
"The cabinet has decided to stop and cancel some bonuses and financial benefits," read a line of text on Ekhbariya, as a minister read to assembled ministers and royals, including King Salman bin Abdulaziz, according to the BBC.
Amongst the cuts for the public sector, housing and car allowance reductions for members of the appointed Shura Council, an advisory body to the government, will be cut by 15 per cent. In addition overtime bonuses for civil servants will be cut to between 25 per cent and 50 per cent of basic salaries with annual leave now limited to 30 days.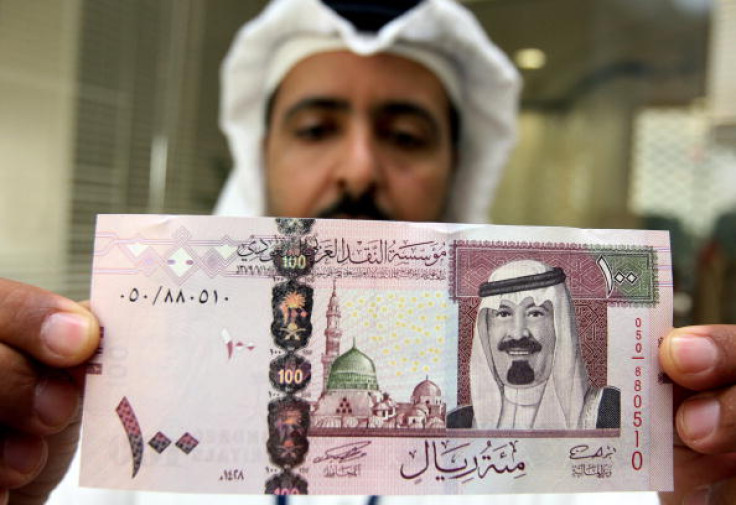 Saudi troops, some of which are battling Houthi rebels in neighbouring Yemen, will not be affected by the pay cuts. The announcement follows plans revealed by Crown Prince Mohammed bin Salman in April intending to lessen the country's dependence on oil.
The so-called "Vision 2030" initiative targets public sector spending hoping to bring the ratio to around 40 per cent of the budget by the start of the next decade whilst fostering private sector jobs. Oil prices have risen by around 80 per cent in the past year inside the Kingdom with the government cutting subsidies for petrol and utilities in December 2015.