Saudi women have contested an edict that prevents female patients visiting a male doctor, without being accompanied by a male guardian.
The Commission for the Promotion of Virtue and the Prevention of Vice, the government bureaucracy enforcing Sharia law in the Islamic nation - informally known as Haia - has officially prevented women from going to a hospital appointment alone.
A member of the Council of Senior Scholars issued the fatwa, which has been met with criticism by several Saudi women.
Qais al-Mubarak, a member of the Council of Senior Scholars, said: "Islamic law does not permit women to visit their doctors without male guardians. Women are prohibited from exposing body parts to male doctors in Islamic law, especially during childbirth.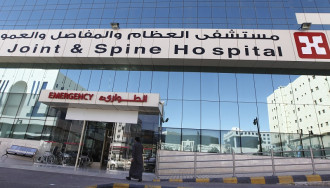 He added: "This does not include medical emergencies. Islamic jurisprudence makes exceptions. Unaccompanied visits to male doctors can have negative implications,""
Many women have opposed the move, saying their male relatives are not always available to accompany them. Male guardians can only be next of kin, which include sons, grandsons, husbands, brothers, fathers or uncles.
According to Arab News, Haia members recently issued orders to employees working at a nutrition centre to not admit female patients unless a guardian was present.
Muneera Dawood commented: "This is going to be a huge burden for us. Many of us don't have male guardians. Those of us who do, can't depend on them, as they have work and travel commitments.
She added: "Does this mean that I have to wait for my husband to be free to go on my weekly checkup? This is a serious matter. Going to the doctor is not a luxury like going to the hair salon."
Women have demanded that the authorities hire female doctors for gynaecological issues and ultrasounds, rather than impose the ban.
Hina Ashrad told Arab News: "The Haia should order hospitals to hire female doctors, especially for ultrasound procedures and MRIs, because even if a male guardian accompanies her, the doctor will not let him into the examination room.
She added: "So what's the point of imposing this restriction? Instead, the Haia should emphasise the hiring of more female doctors."
Huda Abdulaziz commented that a good education and upbringing would be more beneficial in addressing the "negative implications" of unaccompanied visits.
She said: "Does it mean that now a woman visiting a shop or going in a taxi will need a male guardian? What about male drivers? Will a woman need a male guardian if she were to go out of her house?"