Saudi Preacher Fayhan al-Ghamdi Who Tortured Daughter to Death gets 8 Years and 600 Lashes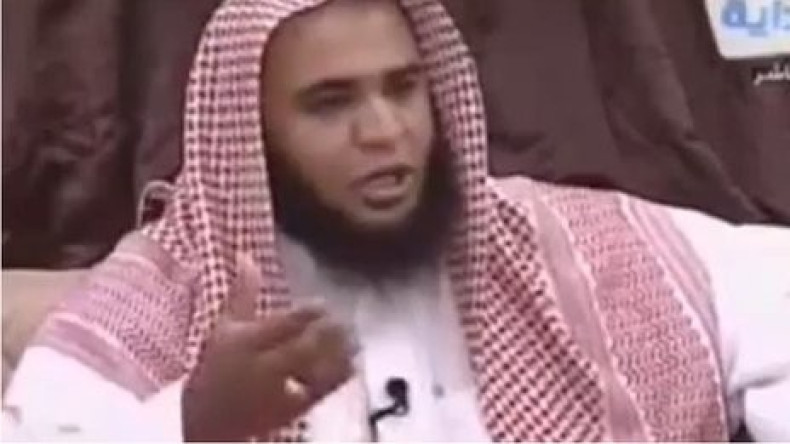 A Saudi self-styled preacher has been sentenced to eight years in prison and 600 lashes for raping and torturing to death his 5-year-old daughter, according to reports.
Fayhan al-Ghamdi, who is not recognised as a cleric by the Saudi religious circle, was also ordered to pay his ex-wife one million riyals (£168,000) in "blood money", according to lawyer Turki al-Rasheed.
Lama al-Ghamdi was admitted to hospital in December 2011 with multiple injuries, including a crushed skull, broken ribs and left arm, extensive burns, and fingernails torn off.
She had been beaten with a cane and electric cables and died 10 months later. According to some reports, al-Ghamdi had suspected his daughter lose her virginity and had tortured her in response.
Randa al-Kaleeb, a social worker from the hospital where Lama was admitted, said the girl's back was broken and that she had been raped "everywhere".
Ghamdi was a regular guest on Muslim television networks and eventually confessed to having inflicted the girls the fatal injuries.
The case sparked outrage in Saudi Arabia and all over the world after activists suggested that he might walk free under Islamic law.
The judge said that one interpretation of Islamic law meant a father could not be held fully accountable for the death of his children. Rights activists said that strict codes of family privacy and patriarchate encourage child abuse in the Gulf Kingdom.
Many activists were disappointed that al-Ghamdi did not receive a life sentence. The main reason is because the preacher's ex-wife accepted blood money to help support her surviving children. Blood money is compensation for the next of kin under Islamic law.