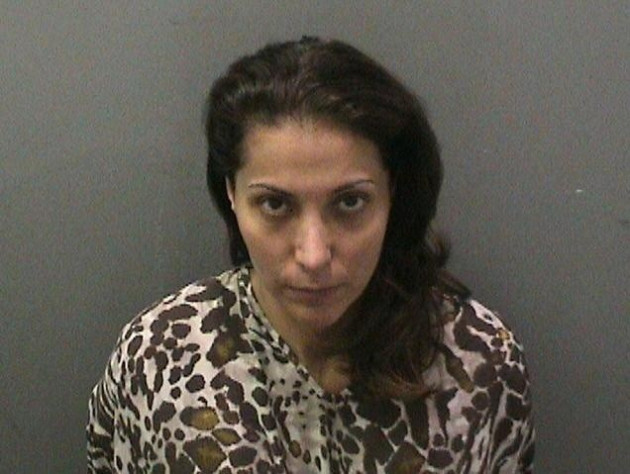 US authorities have arrested a Saudi royal princess on human trafficking charges after she allegedly forced a Kenyan woman to work as a domestic servant in California.
Meshael Alayban, 42, is accused withholding her housekeeper's passport and forcing the 30-year-old woman to do household chores for 16 hours a day, seven days a week, for a weekly wage of only $220 (£145).
"The law of our nation and California does not tolerate people who deprive or violate the liberty of another and obtain forced labour or services," district attorney Tony Rackauckas told an Orange County court.
"If any person is being enslaved, he or she should contact law enforcement."
Alayban was arrested at her home in Irvine, California and didn't appear before court at a bail hearing in the neighbouring city of Santa Ana.
A judge set bail at $5 million and required Alayban to submit to GPS monitoring.
Rackauckas had asked for the bail to be denied or set it at $20 million - as a sum of this size might prevent her from fleeing, despite her wealth. The Saudi consulate had already offered to pay a $1 million bail set after the arrest.
The case emerged as the servant, whose identity has not been released by authorities, sought police help claiming she was a human trafficking victim.
She said she had been hired in Kenya in 2012 to work for Alayban in Saudi Arabia for a period of two years at $1,600 a month.
However she told detectives that her passport was taken from her upon arrival. Working conditions were also a far cry from what was agreed, as she was made to work far longer hours for just a fraction of the salary.
The servant demanded her passport back to return to Kenya but her request was turned down by Alayban.
In May she was taken to the US and was briefly handed her documents back to ensure she passed through customs.
"This is holding someone captive against their will," Rackauckas told the court.
If convicted Alayban faces up to 12 years in prison. She has been ordered not to travel outside Orange County.
Her attorney, Paul Meyer, told the court that the case was a contractual issue, saying: "This is a domestic work hours dispute."