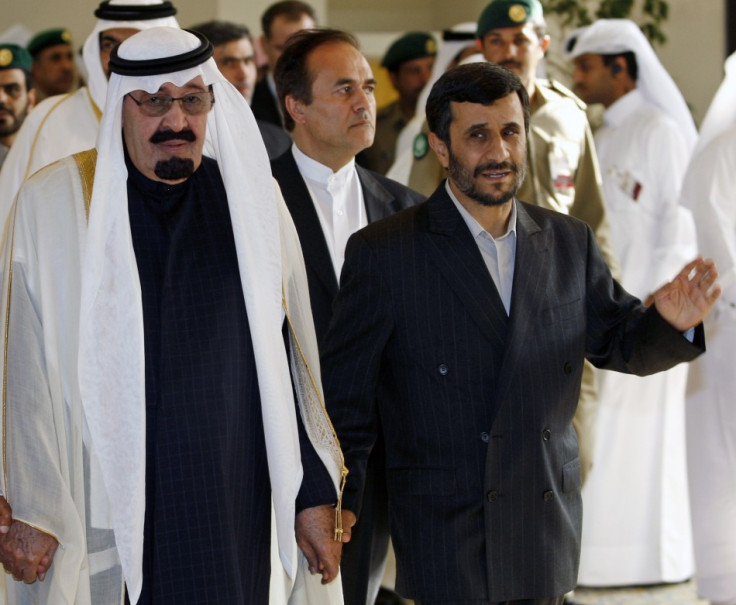 The Saudi Arabian government blamed an unnamed foreign power, with rumours pointing to Iran, for instigating trouble in the heavily Shia-populated area around the city of al-Qatif after 14 people were injured in clashes on Monday.
Saudi's interior ministry claimed on Tuesday that 11 security personnel were wounded following clashes between the security forces and the protesters, mainly from the Shia Muslim minority.
"A group of instigators inspired by a foreign country gathered in al-Awwamiya village near Qatif at 9pm on Monday and tried to undermine security," an interior ministry official was quoted as saying in a statement to the Saudi press agency.
Saudi Arabia has until now managed to avoid major uprisings despite the Arab Spring sweeping off some of the most established dictatorial regimes in the Aran world, but the latest incident shows the potential for unrest is still important.
Protesters in the town of al-Awwamiya fired machine guns and hurled Molotov cocktails at the security forces on Monday night, according to the Saudi press agency, prompting the interior ministry to add the rioters "need to clearly decide if their loyalty is to their homeland or to that state and its religious authorities".
Reports from civilians who witnessed the clashes however give another depiction of the scenes as they insist the Saudi state is brutally suppressing the protest.
Saudi Arabia has a Shia minority, which accounts for about 10 per cent of the population, but relationship between the regime and the Shia have for long been tensed and the community has often accused the government of targeting them pretexting links with Iran or questioning their loyalty to the state.
In 2009, the U.S. State Department published a human-rights report on Saudi Arabia noting that Shia face "significant political, economic, legal, social and religious discrimination condoned by the government."
In recent months however Shia protesters, bolstered by the Arab Spring, have staged more protests in the Qatif area with demands ranging from the release of Shia prisoners to the withdrawal of Saudi forces sent to Bahrain to help quell protests led by members of the Shia majority.
More broadly, Saudi Arabia has also had to face demands for more political and social reforms, with woman also demanding for more changes and political space.
King Abdullah's has announced a string of reforms including giving women the right to vote and to sit in the consultative Shura council was welcomed by some liberals but many have deemed the reforms are still insufficient.
The Saudi regime has been accusing Iran of interfering in the domestic affairs of other Arab countries in recent months and tensions mounted after the Kingdom's assistant minister of defence and aviation Prince Khalid bin Sultan, reportedly told his troops located in the Qatif area they should be ready for all "possibilities".