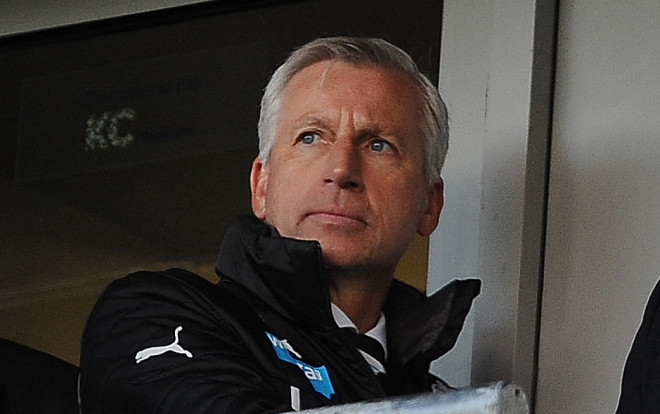 "I wouldn't be surprised, and I don't think anybody will be surprised at all, if Alan Pardew were to resign over this." Former Newcastle United manager and striker Alan Shearer
"That is a sackable offence. I've been frustrated and upset by a number of things, but I've never gone down that road." Ex-Newcastle United boss Graeme Souness
"I've never seen anything like that before. He'll be sitting down in the stands for a long, long time." Former England international Paul Merson
"What do his bosses see him? He's got a massive contract there. This is gross misconduct and they could throw the book at him." Ex-Liverpool manager Phil Thompson.
"He shouldn't be allowed in the ground for the last 10 games of the season." Retired Wales international Robbie Savage.
Just a selection of the reactions to Newcastle United manager Alan Pardew's headbutt on Hull City midfielder David Meyler. Not an assault, not grievous bodily harm, not murder, but a headbutt. Upon watching your chosen Premier League highlights package or picking up your morning newspaper, you would be pardoned for thinking otherwise.
As chairman Greg Dyke confirmed on Saturday evening, The Football Association will both investigate and take action against the Toon manager. Though Pardew's position as Newcastle manager is safe after he accepted an £100,000 fine and a warning from the club, he is set to spend most of the remainder of the season in the stands.
But it says plenty about the shock tactics deployed in football punditry that less than 24 hours after the event we're already forced to dilute the seriousness of the incident. Such has been the furore of the reaction to the headbutt that The FA face an impossible job punishing Pardew without a swathe of criticism.
Though the incident is somewhat unique in English league football, a precedent of sorts does exist. Ex-Blackpool manager Paul Ince was given a five-match stadium ban after being charged with violent conduct having physically attacked an official following the 2-1 win over AFC Bournemouth in September.
Pardew can expect a similar or slightly reduced ban after his second major touchline controversy. The Newcastle boss was banned for two games and fined £20,000 for pushing an official against Tottenham Hotspur in September 2012. The FA could use this relapse as reason to match Ince's punishment.
Otherwise, the incident is in badly need of some perspective. Whether we like it or not, such influential names making comments veiled in substancial hyperbole meant to shock and create headlines makes The FA's job hopeless.
The governing body face either denunciation for giving what will be perceived as a reduced punishment or making a mockery of their own guidelines and previous precedent by appeasing those anxious for the book to be thrown at Pardew.
We need only rewind to last week's five-match ban for Nicolas Anelka for an indication as to how The FA might rule on the decision but they face a no-win scenario.
Football's decision makers are often justifiably criticised but they would be advised to ignore calls from afar on this occasion or risk once again undermining their own rules. The game's significant names should think again before making such rash and irresponsible judgements.