#SaveSatinah: 'Abused' Indonesian Maid to be Beheaded in Saudi Arabia Unless Family Pays £1m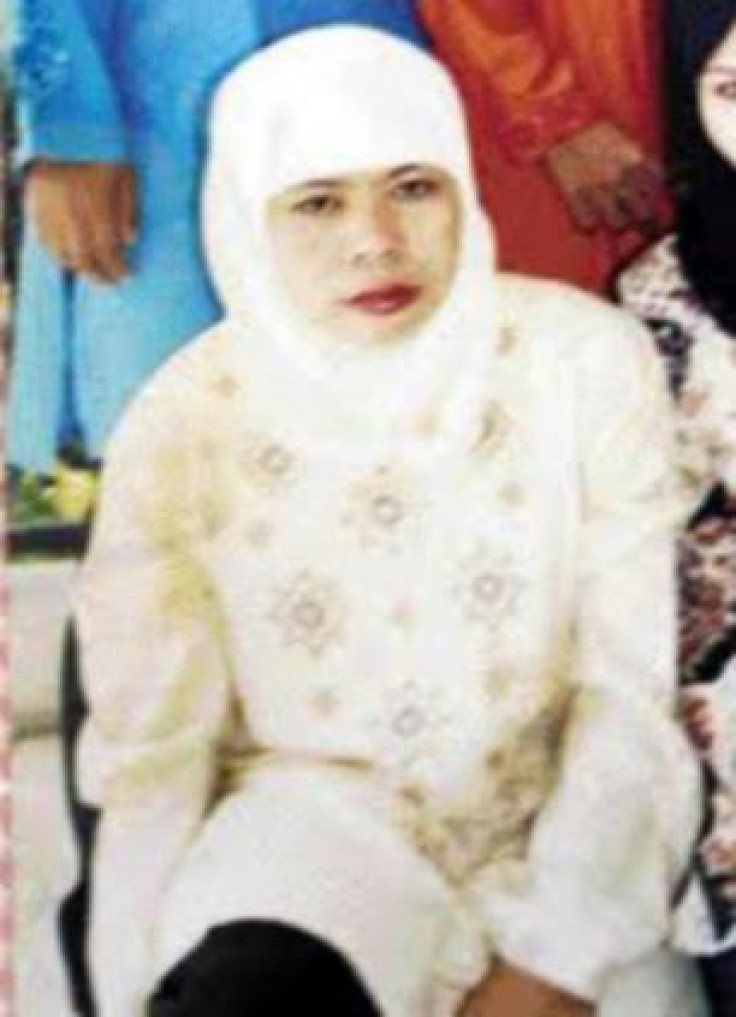 An Indonesian domestic worker charged with murder will be executed within the next two weeks, unless her family pays the "blood money" requested by the deceased's relatives.
Satinah Binti Jumadi Ahmad, 41, was charged with the murder of her employer Nura al-Garib in Saudi Arabia, in 2007.
Ahmad killed her employer after al-Garib, who she claims physically abused her, tried to smash her head into a wall. Ahmad then stole 37,970 Saudi Arabian riyal (£6,140) and fled the house.
Ahmad was sentenced to death in 2010 and is scheduled for beheading on 4 April.
The Indonesian central government has negotiated with al-Garib's family a sum of Rp 21 billion (£1.12 million) as "blood money" compensation. If Ahmad's family pays this fee, her life will be spared.
Ahmad's case has received considerable attention by people who are helping her family to collect the requested sum to spare the woman's life.
Indonesian pop singer Melanie Subono has raised awareness about the case.
"Today, Indonesian migrant workers abroad are putting aside their almost non-existent salary to get Rp 9 billion collectively, the rest of the money needed to free Satinah," Subono wrote in her blog post in March
"We did it ourselves. The silence of our government [does not help], so we started it," she added.
Ahmad's story has led to the creation of a Twitter hashtag (#SaveSatinah) and a social media campaign to save her life.
Ahmad's execution has been postponed four times since 2011, according to the Jakarta Globe.
The Semarang district administration in Java has backed the fundraising efforts, sending a letter to its agencies urging them to help collect the money.
"The funds will be distributed via the provincial government's bank account," Budi Kristono, secretary at the Semarang district government, said.
Lestari, Ahmad's sister-in-law, said: We feel so lucky because there are other migrant workers who are going through the same thing, but did not get this kind of attention."
After another Indonesian maid killed her employer in Saudi Arabia in 2011, Indonesia's Ministry of Foreign Affairs issued a two-year moratorium on sending Indonesian migrants to work in the kingdom.
The moratorium is still in effect.
Ahmad is one of 45 Indonesian migrant workers on death row in Saudi Arabia, according to migrant worker advocacy group Indonesia Migrant Care.
Another 375 Indonesian migrants faced the death penalty worldwide in 2012, Migrant Care added.
© Copyright IBTimes 2023. All rights reserved.