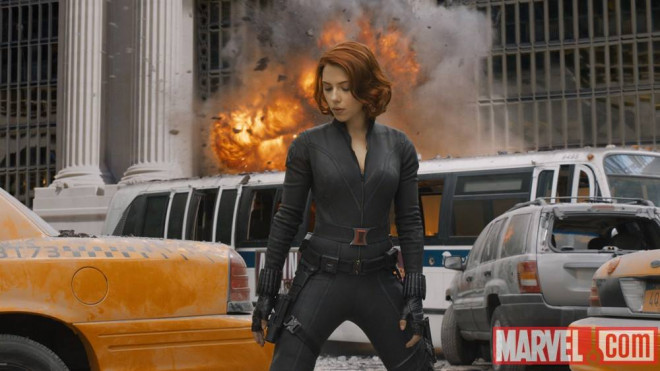 Scarlett Johansson has revealed she once considered giving up acting after losing her passion for the craft.
The 29-year-old actress, who is reprising her role as the Black Widow in 'Captain America: The Winter Soldier, said that despite being one of the most sought after stars in Hollywood, she felt 'uninspired'.
It took a stint on Broadway playing Catherine Carbone in the drama A View from the Bridge in 2009 to get her mojo back.
''I was uninspired by my job for a period of time," she said in the latest issue of Vanity Fair. "I didn't really understand what the purpose of it was, other than to stay relevant, which is so not what it's about.
"But doing the play, I realised I could still own my own performance, that it was mine to present however I wanted to.''
The blonde beauty also admitted that her competitive streak came out when she dyed her hair red to help her land the coveted role as Black Widow in the 'Avengers' series.
''If you want something, you have to go for it. ''That's something I learned early on. I was really competitive at a young age.''
And although her fan base continues to grow each day, don't expect the actress who is expecting her first child with her French fiancé Romain Dauriac to be using Twitter or Facebook anytime soon.
''All of it drives me crazy,'' she said.