A teenage girl was flipped into the air by an enormous great white shark while kayaking off the coast of Australia but lived to tell the tale after her brother rescued her. Sarah Williams, 15, was enjoying a relaxing day on the seas near Adelaide when the 4.5m beast struck.
She was paddling along on the kayak when – in a flash – she was thrown several metres from the surface. Nothing could prepare her for what she saw as she looked down at the ocean beneath her.
"When I was in the air and it had hit me, I saw in the water what it was - I saw its fin.' she told the Today Show.
"Everything you picture in a Jaws movie, when you see them attack your boat - you just have no idea what to think," she added.
Sarah crashed into back into the sea, practically on top of the shark and could have been ripped apart by its ferocious jaws were it not for her family who were in a small boat near the kayak.
Among them was her father, Chris Williams. He said: "Out of nowhere the shark has come up from underneath and hit the kayak that Sarah was on, and has projected her and the kayak into the air.
"I saw this flurry of white water and this massive big shark roll on its side just trying to get Sarah as she was climbing back onto the kayak."
His son and Sarah's brother, Mitch, was closest to the stranded teen and he reached over to haul her onto the boat. Chris said: "We were right next to the shark and Mitch has just grabbed her - right over the back of the shark to get her in the boat.
"This spine-tingling scream that not only me but my son and my eldest daughter [who was also on the boat] heard is just something you cannot describe," the relieved Dad said tearfully.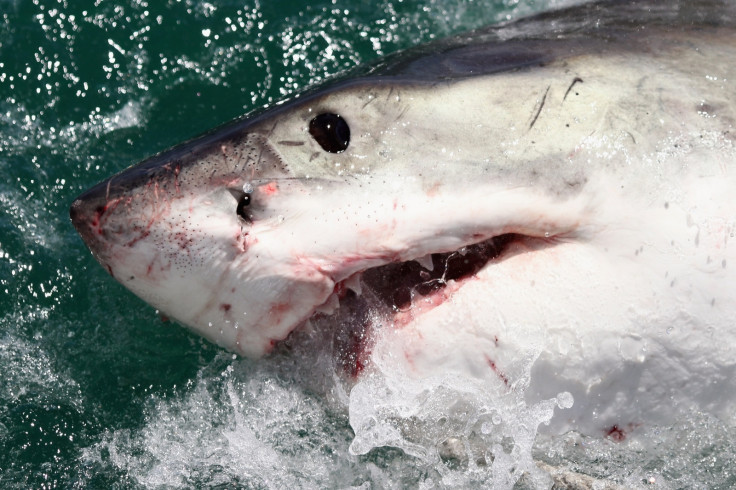 "All night we've sat up and thought: how did we get out of this alive?" he added. The father-of-six told Adelaide Now "I'd have one less child" if Mitch had been 10 seconds slower to react.
Reflecting on the episode, Sarah described how the shark "came up from underneath" before flipping her out of her kayak. "All of a sudden there was this big bang and next thing I knew I was in the water with the shark," she added.
The shell-shocked family escaped to the shore in their small boat with the fearsome shark still circling behind them. Sarah was checked up at a local hospital and given the all clear. The family have vowed never to go kayaking again.