Schalke midfielder Leon Goretzka says he is not paying any attention to reports that Arsenal are interested in signing him.
Goretzka, 22, is part of the Germany squad competing in the Confederations Cup in Russia. He played the full 90 minutes in the world champions' 3-2 win over Australia and 1-1 draw with Chile.
Sky Sports reported that Arsenal are preparing to make a £21m ($27m) offer for Goretzka, who has one year left on his Schalke contract.
However, the midfielder said he was not interested in discussing transfer rumours and was only focused on doing well for the national team.
"I do not want to say anything about the transfer rumours, I'm focusing on the Confederations Cup," the 22-year-old was reported as saying.
"I'm not going to give state-of-play updates, but if there are facts, I will announce them.
"I'm not the type to be impressed by newspaper reports, I know what my qualities are, but I will not build myself up."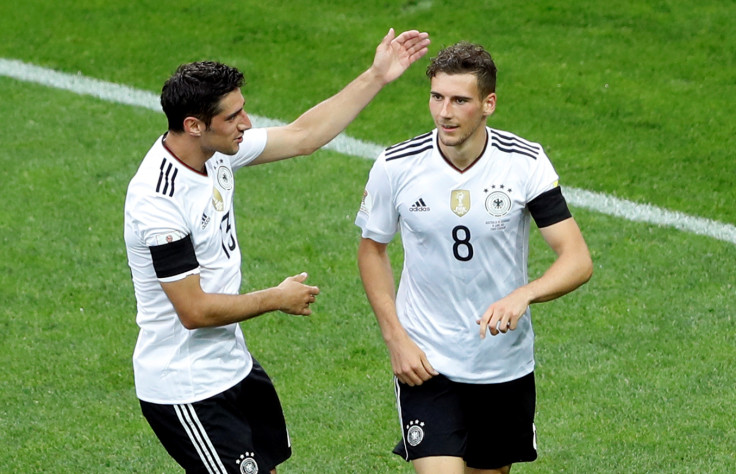 Germany coach Joachim Low said he had spoken to Goretzka about his future and insisted that the transfer talk would not be a distraction for the player.
"I had a long chat with Leon before the Confederations Cup about various scenarios and opportunities," Low said.
"I gave him my thoughts, which I won't share here, and we've blended the transfer rumours out at the Confederations Cup.
"He has done very well here and is intelligent enough to take the right steps [for his future]."
Arsenal remain in the hunt to sign Lyon striker Alexandre Lacazette, with the north London club reported to have tabled a club-record £44m bid for his services.
The Gunners are also interested in signing Monaco's teenage striker Kylian Mbappe, but their interest is likely to cool if they manage to land Lacazette.
Lacazette has two years left on his Lyon contract. He scored 28 goals in 30 league appearances for the Ligue 1 outfit last season.