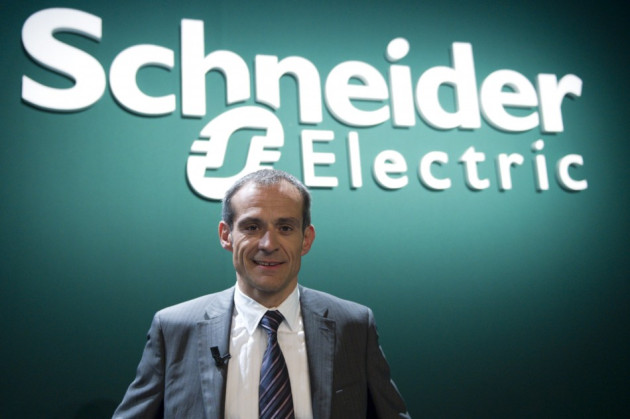 UK-based Invensys' stock price rocketed in early trading after the group revealed it is in early talks for its competitor, France's Schneider Electric, to buy out the group in a multi-billion dollar deal.
In a bid to boost its industry automation business shifting from the traditional electrical devices production, Schneider's offered deal would value Invensys at about £3.3bn ($5bn, €3.8bn) or 505 pence per share.
This represents a 15% premium to the stock's closing price on Thursday, according to Invensys. In the indicative offer, each Invensys shares will receive 319 pence in cash and 186 pence in new Schneider shares.
After the companies confirmed the deal, Invensys shares gained 16% to 511 pence on London Stock Exchange in morning trade.
Invensys board has indicated to Schneider that it is likely to recommend a firm offer at the offer price, according to a company statement.
"Invensys and Schneider are in discussions about the details of the Possible Offer which is conditional on, amongst other things, diligence," the company said.
Schneider has until 8 August to announce a firm intention to make an offer for Invensys.
Having an operating cash flow of €2.8bn at the end of 2012, Schneider which makes automation systems and products helping electricity distribution, said earlier that it would step up acquisitions to boost sales and tap new markets.
Under CEO Jean-Pascal Tricoire, the company had changed its product strategy, shifting from being a manufacturer of electrical devices and automation equipment to an integrated provider of bundled deals, including gear plus service and software.
Invensys emerged as a potential takeover target earlier this year after the company announced that it would sell its rail business to Siemens for £1.74bn. The sale that would return £625m to shareholders was expected to reduce the value of Invensys to 460 pence per share.
The British company provides software, systems and controls to clients in various industries to help monitor, control and automate products and processes.
"The enlarged group would significantly expand its access to key electro-intensive segments where Schneider Electric offers leading low and medium voltage as well as energy management solutions," Schneider said in a statement.
"It would also gain a leading position in the fast-growing software business for industrial operational efficiency."
In addition, Schneider expects to realise "significant cost savings through enhanced efficiencies as well as revenue synergies" across the companies' established customer bases.